The video below, Sheep Among Wolves, sub titled, Chronicles of the Persecuted Church, will challenge Christians living in the West.
Islam is the great challenge of our day particularly for the church. Christians know that God is greater than Satan but are challenged by seeing God and His values being rejected by society and much of the church compromising with the world's values.
Fortunately, God raises up the David's to knock down the giants Satan is using, just as David killed Goliath. This video shows us God is still raising up the nobodies to be somebodies in His Kingdom in countries where Christian persecution is rife.
Are we willing to offer up our bodies as a living sacrifice for Jesus? You will learn in this video, that it is a necessary step for Christians living in Muslim countries where they are facing intense persecution.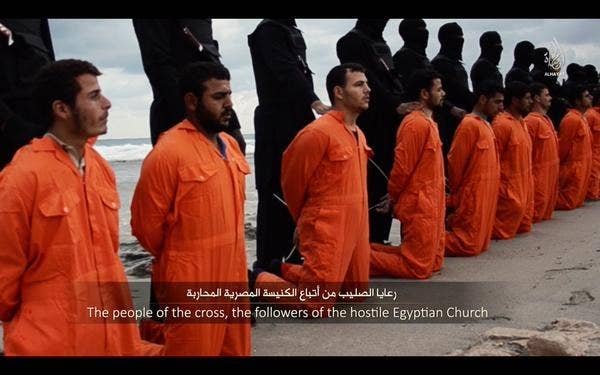 Isis is revealing the real face of Islam. Where is the love of God in Islam? The God who tells us to love our neighbour as ourselves.
My recent experience with a Muslim taxi driver is worthwhile sharing here.
I had booked a taxi to travel from  my home to Sydney's domestic airport. The taxi driver looked a Muslim and I felt led by the Holy Spirit to get in the front with him. Immediately, I noticed that the mandatory picture of the driver with his name and licence number was not visible above the front windscreen. I was concerned that he may not be a licensed taxi driver, although a taxi meter was present and operating. A quick prayer, led me to ask him his name so I  said, my name is Ron, what is yours?  He did not want to tell me, but I persevered, and he eventually blurted out, my name is Mohammed and I am ashamed to be a Muslim. Wow! what do I say Lord? My response was simple, why is that Mohammed? He said, he could not get the image of the beheading of 21 Egyptian Coptic Christians in Libya by ISIS militants out of his mind nor could he understand why they did it in the name of Allah. What next Lord? All I said was, Mohammed, God calls us to love Him first and then to love our neighbour as our self. Then, I put my hand on his shoulder and said, God calls me to love you Mohammed. The response from Mohammed was dramatic, he took both hands off the wheel and cried out, That's it! That's it! It was like a light had turned on for Mohammed, this is the God he wanted to serve. Mind you we almost ran up the footpath. When we got to the airport Mohammed did not want to leave me. I gave him my business card and told him to call me. How many other Muslims are like Mohammed questioning the Muslim God of terrorism?