Picture a village. Remote, undeveloped, overwhelmed by poverty, and characterized by broken relationships. Where malnutrition, illness, and few positive role models oftentimes leave children extremely vulnerable. And where the perpetual cycle of poverty cripples entire generations, decade after decade.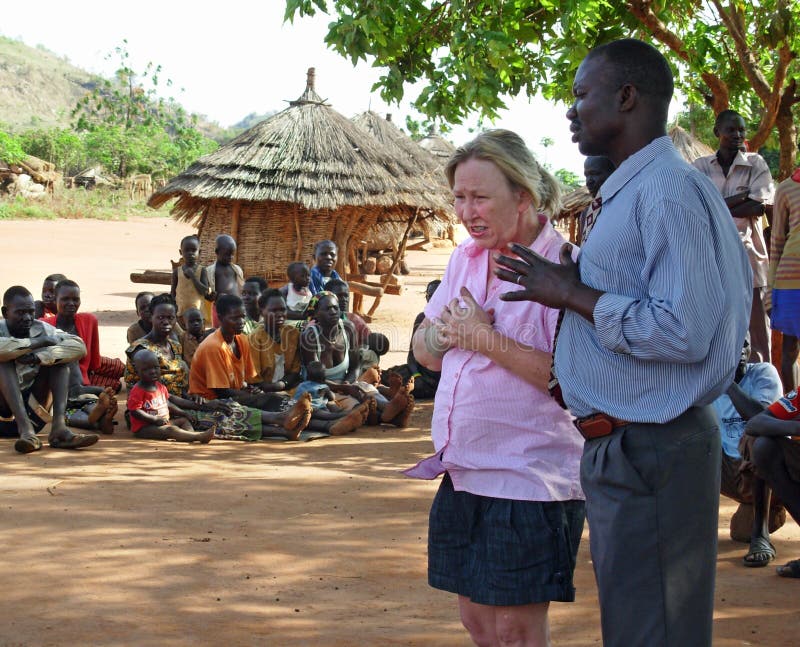 Now picture that same village operating as a community. A community characterized by thriving relationships, strengthened families, spiritual richness, economic sustainability, and good health. Picture community leaders and church pastors, once isolated and fragmented, sitting together, in conversation. Learning, talking, and sharing. Eager to connect, encourage, and challenge one another. Eager to love and serve the most vulnerable, to fulfill the Great Commission, and see the next generation renewed, restored, and transformed in Christ.
A unique and innovative model, pioneered by World Relief, fulfills this very vision? A beautifully biblical and thoughtful process by which communities are truly being sustainably changed from the inside out. Where the cycle of poverty is being broken, and communities are beginning to experience a fullness of life, unlike anything they've ever experienced?
It's called the Church Empowerment Zone (CEZ) Model. And it changes everything.
"World Relief helped us to understand we are many parts of one body, and that we have a responsibility to come together in unity and serve the most vulnerable. That we have to be the answer to our own problems. Now we share our community's burdens. we care for the poor and most vulnerable. We are creating love where the Devil was bringing hate and division. We are bringing the Kingdom of God down to Earth.
— Pastor Radolpho"
World Relief's "Transformation Tree Curriculum" (TTC) focuses on better equipping local pastors—inspiring and faithful servants of the Lord, who are genuinely called to serve with all their capacity and might. They are resourceful, and their strength and enduring spirit bless their communities abundantly. And so we stand with and alongside them, sharing in our knowledge and resources.
Our TTC grounds these leaders in the scriptural calling to care for and shepherd all people. It addresses foundational beliefs concerning God's compassion for the poor, the root causes of poverty, and our call to love and serve one another. We teach pastors that in order for the vicious cycle of poverty to truly end, value systems, beliefs, and ultimately behaviors must change. We demonstrate that in order for holistic physical transformation to take place, spiritual transformation must first lead the way.
Transformation is catalyzed as these leaders are brought together and equipped, not just as a distribution mechanism, but also as change-makers and kingdom champions. They are developed as true leaders. They are inspired. They learn to shepherd and, in turn, teach others to be shepherds. They are equipped to transform their communities. And they themselves are transformed—as leaders, teachers, community activists, neighbors, wives, mothers, husbands, and fathers.
"We used to see so many of our church members not living out their faith. Since the introduction of the World Relief training, their lives have changed. They are integrating word and deed. Helping one another, praying, and understanding the word of God."
— Aurelie Uwinana, Volunteer Leader
Once foundational beliefs and values are in place, and World Relief staff have served as initial trainers and catalysts, we equip hundreds of "ordinary people" to take part in this great kingdom work. Through our Outreach Group Initiative, we use local church volunteers to reach their neighbors and communities, enabling us to address the deepest of issues that extend beyond the 'front door' of the home. Lessons begin with biblical teachings that provide spiritual building blocks for our technical interventions.
Parents are taught about the obligation to care for their children as a blessing.
"But if anyone does not provide for his relatives, and especially for members of his household, he has denied the faith and is worse than an unbeliever." 1 Timothy 5:8
Farmers about the honour and privilege of tending to land'
"The Lord God took the man and put him in the garden of Eden to work it and keep it." Genesis 2:15
Families about the importance of saving and sharing money.
"On the first day of every week, each of you is to put something aside and store it up, as he may prosper, so that there will be no collecting when I come." 1 Corinthians 16:2
Couples about respect and support for one another.
"And let us consider how to stir up one another to love and good works, not neglecting to meet together, as is the habit of some, but encouraging one another, and all the more as you see the Day drawing near." Hebrews 10:24
With the building blocks laid and beliefs and values instilled, technical interventions become rooted in powerful scriptural support, and adoption for long-term behavior change becomes possible. We then see the gospel work powerfully through the servants, initiating transformation in their communities because the gospel has become powerful in them and among them.