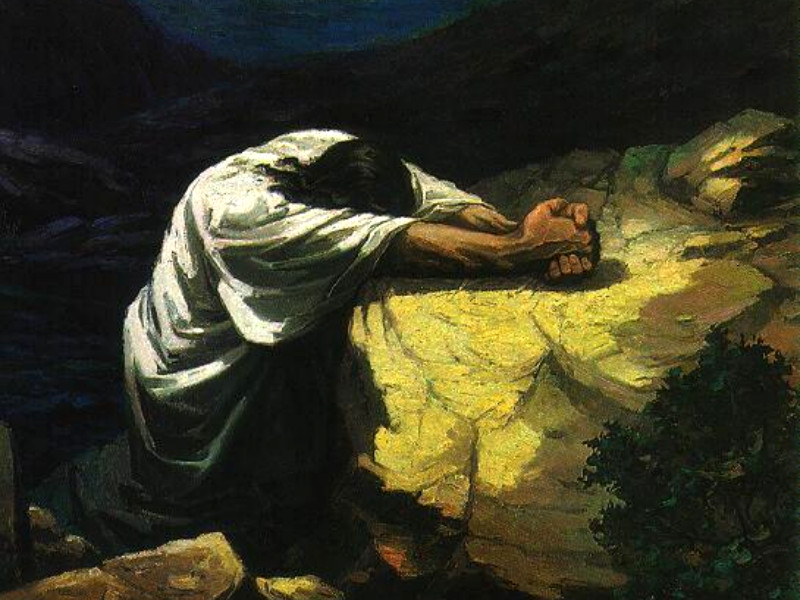 Prayer needs to be the first thing we think of, for things to succeed, not the last thing we do when all else fails. The people who make a real and lasting difference in this world are people who first and foremost pray. They pray because they understand who God is and His capabilities (omnipotent, omniscient and omnipresent). He is our creator, He loves us and made us in His image to be in communion with Him. Many will choose to trust God more when they realise that not to trust God is to distrust Him. To distrust God is to distress yourself and disconnect from others.
"And He went a little beyond them, and fell on His face and prayed, saying, "My Father, if it is possible, let this cup pass from Me; yet not as I will, but as You will." Matthew 26:39 
Timing of this event: 11 pm-2 am – Jesus leaves the disciples and goes to pray for three hours. Goes back to the disciples twice, wakes them, calling them to prayer. During the third hour, the sweat was pouring out of him "like blood". The angels come to his aid, and Jesus is in charge of his body once more, despising the coming shame and trauma he is about to endure ("like a sheep before the shearers is dumb, he does not open his mouth").
The objective of prayer is not to inform our Saviour and Lord of our needs (God knows everything), but to transform our situations and lives in our time of need (God knows we need it).
God designed prayer to be an effective spiritual muscle that we can freely exercise, in Jesus name, anytime, anywhere and for anything.  The Bible tells us how that "….the effective, heartfelt and persistent prayer of a righteous man – a believer, can accomplish much when put into action and made effective by God—it is dynamic and has tremendous power.