Spiritual warfare is about whose version of reality will prevail on earth – heaven or hell
Who is winning the war: the church has no meaningful penetration of Media—and look what media is doing?  Academia is the stronghold of evolution and Marxist indoctrination of our youth. What about Arts and Late Night television? Even businesses fear boycotts by activists so much that they cower in submission. This is true for America and increasingly in Australia as well.
What is God doing:
J.D. Greear, 45, a successful pastor from Durham, North Carolina, last week was elected president of the 15-million-member Southern Baptist Convention (SBC). Greear is the youngest leader of the SBC in 37 years, and he brings with him a fresh approach to ministry that could trigger a wave of growth as well as upset some hyper-conservatives.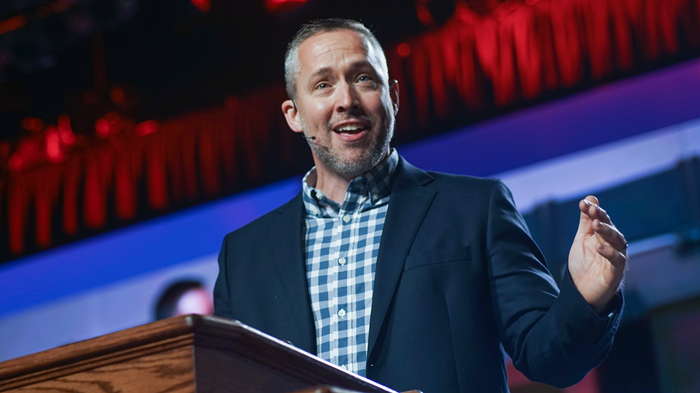 Greear says, 90 percent of what we are doing in church today needs a total makeover. We are facing the most daunting renovation project in the history of the church. But the task is not impossible. It will require us to take these painful steps:
We must break free from the fear of change. God is always on the move. He might lead us to camp in one spot for a while, but we can never get too comfortable in one place. His trumpet will eventually blow, and the cloud of His presence will shift. Don't park when God is calling you forward. Stay open to His fresh directives and expect Him to stretch your faith. He is adventurous!
And be prepared for a surprise: Pentecost moments come suddenly! (See Acts 2:2.) The Holy Spirit is not under obligation to give you a two-year advance warning of His shifts.
We must be willing to defy tradition. People who are married to the past cannot embrace the future. Sacred cows do not belong in the pulpit; they must be sacrificed. "The way we've always done it" will not work in God's new season. The crowd chooses the comfortable pews of nostalgia, but God is with the courageous few who are willing to blaze a new path into unreached territory.
We must ask the Spirit to reveal His new strategies. We cannot rely on church growth gurus, popular books or rock-star preachers to lead us into genuine change. Copying spiritual trends is just a form of carnality—and it is a sad substitute for real innovation. If the Holy Spirit does not orchestrate the work of transforming the church, our changes will be shallow. The last thing we need is a superficial upgrade.
And remember: Just because J.D. Greear and his team are attracting big crowds in North Carolina does not mean your church will automatically grow if you copy him. You need your own download from God, not a suit of armour that was fashioned for someone else.
The Lord wants to unleash a gushing river of new wine into the church today, but we must prepare our wineskins. What is old must be renewed by the Spirit, what is outdated must be remodelled, and what is ineffective must be replaced. God wants to do a new thing. Don't resist it.