Last week, three million Christians filled the streets of São Paulo to share the word of God and "cry out for Brazil, for the families, for the end of corruption, for the afflicted hearts."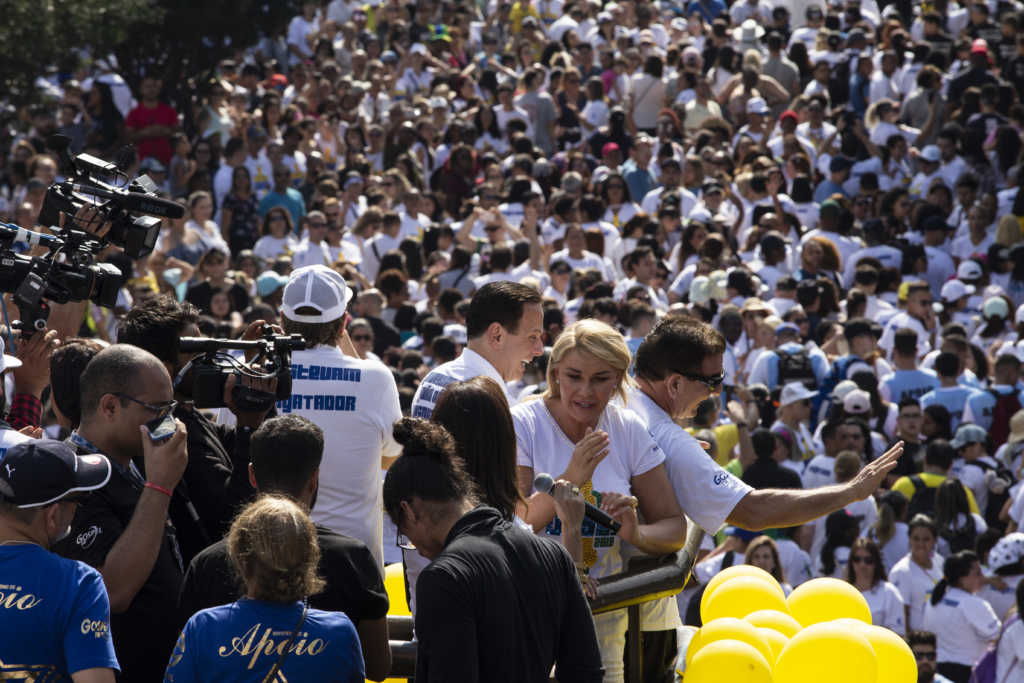 SAO PAULO, BRAZIL – JUNE 20: People during the concerts as part of March for Jesus on June 20, 2019 in Sao Paulo, Brazil. (Photo by Rebeca Figueiredo Amorim/Getty Images)
SAO PAULO, BRAZIL – JUNE 20: Brazil's President Jair Messias Bolsonaro participates of March for Jesus on June 20, 2019 in Sao Paulo, Brazil. (Photo by Rebeca Figueiredo Amorim/Getty Images)
The President's involvement
It wasn't President Jair Bolsonaro's first time at the march, as he had participated in 2018 when he was a Presidential candidate. Keeping his promise to return, even if elected President, he gave a speech that encouraged the attendees to pursue their faith. "You were decisive in helping change the destiny of Brazil. It is very good to be among friends. And even better when they are friends with God in their hearts" Bolsonaro said.
The same is true for Australia, Christians were responsible for Scott Morrison, a Pentecostal Christian getting elected as Prime Minister in Australia when all the News polls said the opposition were a "shoo- in".
Brazil "is secular but its current leader is Christian," Bolsonaro pointed out, adding that he hopes to overcome the "ethical and moral" problems in Brazil with the help of Christians. I hope the same is true in Australia.
Joao Doria, the Governor of São Paulo, and Bruno Covas, the Mayor of São Paulo, both members of the Brazilian Social Democracy Party, were also in attendance.
"This is the March for Jesus, but it is also the march of harmony and understanding between those who love Sao Paulo and Brazil," Doria said, according to the Evangelical Focus.
With the theme "The Rescuer", based on 1 Timothy 2:6, the march was a manifestation of joy, love, hope, gratitude and faith. "Every year, we have a theme. These themes are a reference of what Christ represents for us. He rescued us from the empire of darkness and carried us into His mighty light. It is for Him that we march", the organisers pointed out.