The Super Bowl Halftime Show during the NFL game last night may have been the most blasphemous production ever put on by a major world organisation. As the show was riddled with sex — and references to sex — it is clear that Americans have exchanged the true God for a god of lust. And, perhaps, Jennifer Lopez presented herself as the face of this idolatry in last night's halftime show.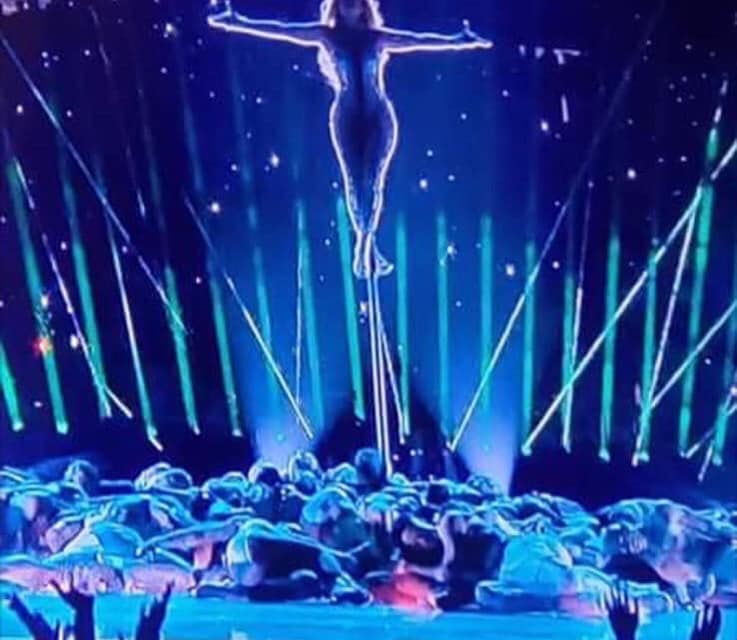 During the performance, it appears she is raised up on what looks like a pose on the cross of Jesus while the surrounding people fall down on their faces in simulated worship.
Anyone who thinks this wasn't by design is foolish.
What's sad is that so many Christians sat around and cheered and indulged in this blasphemy as it took place — many with their children. Further evidence if you needed it, that we are in the "last days" before Jesus return to rule and reign with a rod of iron (Revelation 2:27).