Severe hailstorms strike India destroying homes and crops
In the last days before Jesus returns, God said everything that could be shaken will be shaken so we will understand that neither us nor our governments are in control.
Rounds of hailstorms over the past weeks have wreaked havoc in various parts of India. According to reports from the Watchers, In Mizoram, the hail struck nearly 800 homes as confirmed by disaster management and rehabilitation minister in Lalchamliana on April 29, 2020.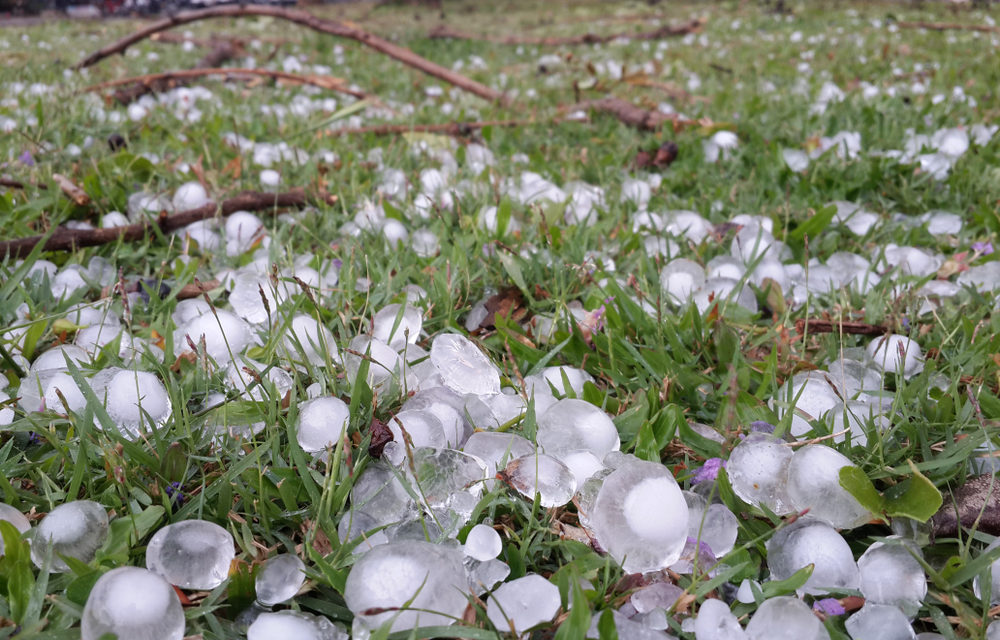 In Haryana, more than 618 thousand acres of crops were leveled by heavy showers and hail over the past weekend. In West Bengal, up to 8 million dollars' worth of mango was destroyed in Malda as a result of a hailstorm last week.
Meanwhile, In the northeastern state of Mizoram, 46 of the houses were totally destroyed, while 749 others sustained partial damage, according to Lalchamliana's report, Nine out of 11 districts were affected, including 58 villages.
According to the report, The state government in India will provide all possible help to those who have been impacted by the storms. The worst-affected area is the Hliappui village in east Mizoram's Saitual district, with a total of 268 residential areas struck, 189 of which were completely damaged.
Covid pandemic, locust plagues and now hail, all severe and causing extreme hardship and damage which will ultimately cause famine across Africa and India. Already, there is an emerging food shortage in Zimbabwe.  The Agricultural Minister Perrance Shiri said that there was only enough grain in reserves to last just over a month.  There has been little rain and Cyclone Idai's destruction of soil has not been recovered from, so crops are struggling.
Birth pangs are increasing exactly as prophesied. All can be averted, if we would only repent and turn back to God. He promises to heal/restore the land if we will humble ourselves and pray. Will we? Many Christians are praying as never before but will it cause our leaders and therefore nations to turn from their evil ways. Sadly, most don't because we already know the outcome from God's Word. We are fast approaching the time when God will pour out His wrath on an unrepentant world.