While Samaritan's Purse has treated hundreds of COVID-19 patients at its field hospital in Central Park, New York City Council Speaker Corey Johnson demanded that the Christian charity leave the city over its biblical views on homosexuality.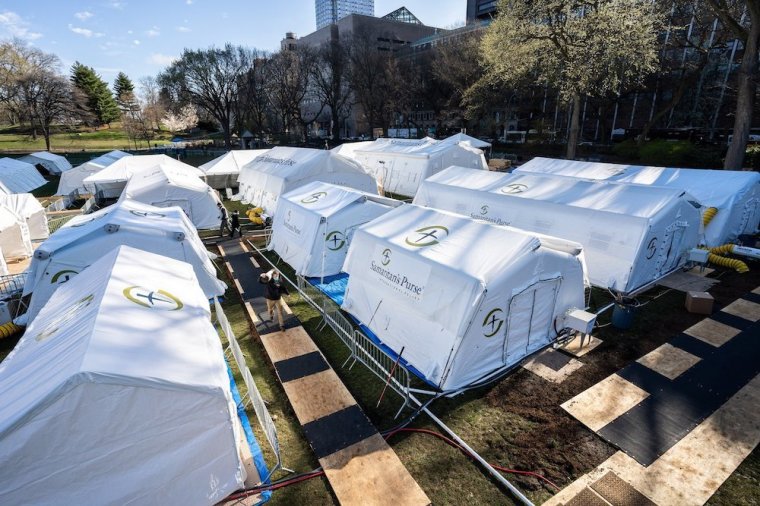 "It is time for Samaritan's Purse to leave New York City. This group, led by the notoriously bigoted, hate-spewing Franklin Graham, came at a time when our city couldn't in good conscience turn away any offer of help. That time has passed," Johnson wrote on Twitter Saturday. "Their continued presence here is an affront to our values of inclusion, and is painful for all New Yorkers who care deeply about the LGBTQ community."
State Senator Brad Hoylman (openly gay member of the State Senate), who represents the district where Beth Israel is located said in a press release Friday: "It was bad enough that Donald Trump's failure to prepare the nation for this pandemic forced New York to accept charity from a bigot like Franklin Graham. Inviting Graham to stay on longer is an insult to LGBTQ New Yorkers and sends the dangerous message that homophobia and transphobia are acceptable."
Hoylman said. "On behalf of the LGBTQ community I represent, I demand they end their association with Franklin Graham and Samaritan's Purse, or risk further reputational harm with LGBTQ New Yorkers and the wider public."
Denny Burk, professor of biblical studies at Boyce College, the undergraduate arm of The Southern Baptist Theological Seminary, responded to Johnson's tweets and argued that Christians are the ones being discriminated against.
"This open hostility to Christianity is breathtaking. Christians have always believed that marriage is the union of one man and one woman and that all sexual relations outside marriage are by definition immoral, It's not a particularly popular point of view in the secular West, but it is what all faithful Christians everywhere throughout the 2,000-year history of the church have always believed. This is nothing new.
"What is new is the notion that real live Christians are unwelcome to live and work and practice their faith in New York. That is an innovation of recent vintage and is nothing more than unvarnished animus—invidious discrimination. If Christians are not allowed to practice their faith in NYC, rest assured that it is only a matter of time before they won't be allowed to practice it anywhere in the U.S."