Multiples volcanoes erupting around the world along with hundreds of quakes striking near or under lava craters. No doubt, Covid 19 is the reason this seismic activity is not being given any attention by mainstream media.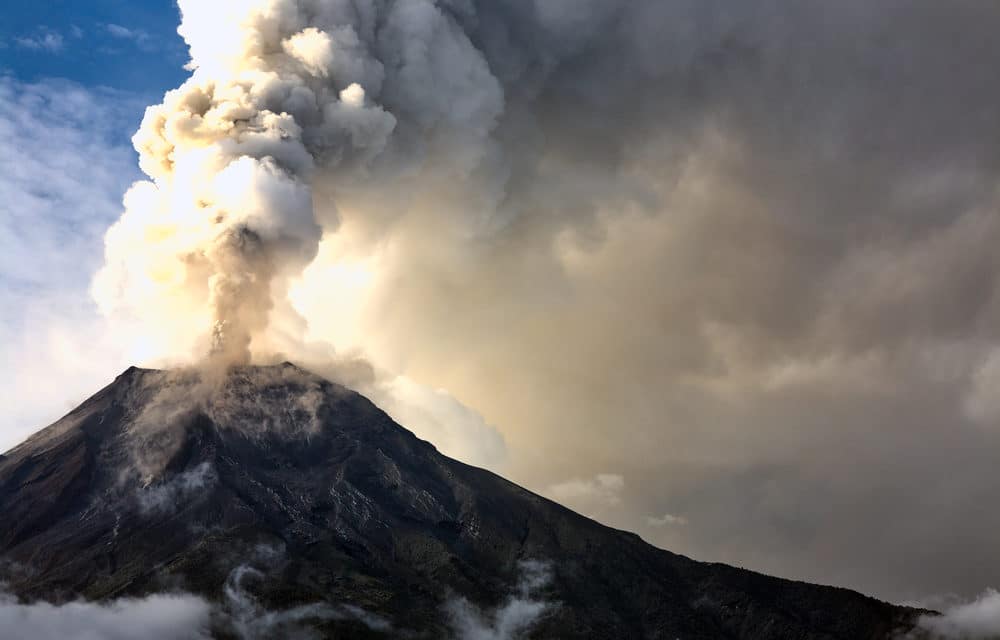 There are currently 26 volcanoes erupting around the world and 13 showing enhanced activity. More than 100 earthquakes have been reported near or at volcanic peaks… Well the Ring is on Fire!
The Ring of Fire is currently heating up. There are 26 erupting volcanoes, 13 showing enhanced signs of explosion and 45 in unrest…
Moreover, many earthquakes happen right under or near volcanoes probably announcing movement of magma or magma chamber refill. Yes more than 100 have happened as of July 14th, 2020.
"As he sat on the Mount of Olives, the disciples came to Jesus privately, saying, "Tell us, when will these things be, and what will be the sign of your coming and of the end of the age?" And Jesus answered them,
"…. and there will be famines and earthquakes in various places. All these are but the beginning of the birth pains. Then they will deliver you up to tribulation and put you to death, and you will be hated by all nations for my name's sake. And then many will fall away and betray one another and hate one another. And many false prophets will arise and lead many astray. And because lawlessness will be increased, the love of many will grow cold. But the one who endures to the end will be saved. And this gospel of the kingdom will be proclaimed throughout the whole world as a testimony to all nations, and then the end will come." Matthew 24:3-14
THREE ANGELS DELIVER THE FINAL PROCLAMATION OF THE GOSPEL
"Then I (John) saw another angel flying directly overhead, with an eternal gospel to proclaim to those who dwell on earth, to every nation and tribe and language and people. And he said with a loud voice, "Fear God and give him glory, because the hour of his judgment has come, and worship him who made heaven and earth, the sea and the springs of water." Revelation 14:6-7