Since 2009, 34,400 Nigerian Christians have been murdered by radical Islamists, with 2,200 slain in the last year, Nigeria's International Society for Civil Liberties & the Rule of Law. report says. Radical Muslims have also killed an estimated 20,000 moderate Muslims who were living in harmony with Christians. The newly-released report indicates that deaths which the Nigerian government describes as random banditry or inter-tribal violence, actually result from radical Islamists attacking Christians, said Intersociety leader and founder Emeka Umeagbalasi.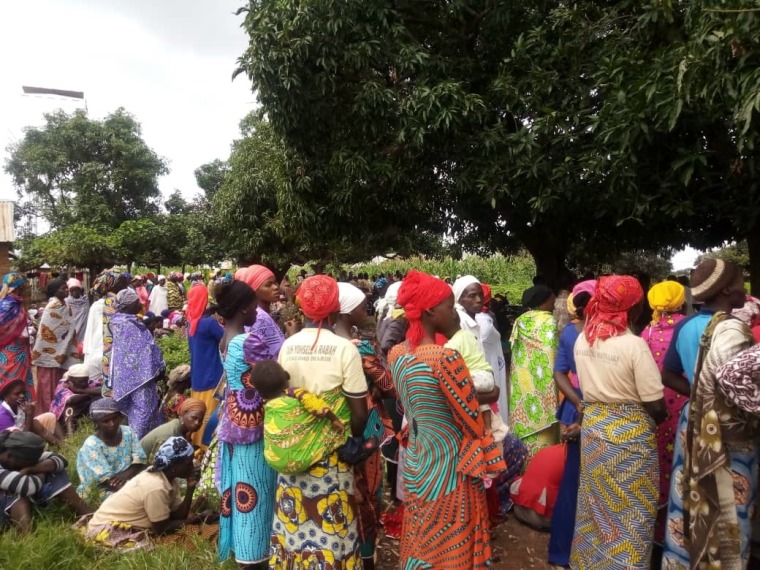 " The most dangerous dimension to radical Islamism in Nigeria is its secret rise and spread and clandestine control of state power through Fulani Jihadism. In other words, the Nigerian Government's major local and foreign policy direction, in clandestine practice, is 'Fulani Jihadism' — a policy pursued with utter alacrity and through different colors and disguises including pro-jihadist or radical Islamic policies and conducts. To cover up these, the present Nigerian government has also created international machinery of falsehood and propaganda with well-funded or oiled international lobbying campaigns targeted at misinforming and misleading key and strategic international legislative, diplomatic, and democratic institutions or bodies especially the EU, U.S., U.K. and Australia, and their Parliaments; the Commonwealth and the U.N. and other internationally respected state and non-state actors," the report states, in part.
Islam is the most Antichrist entity that has arisen throughout history. It is significant in terms of prophesied end-times events, that both Sunni and Shiite Muslims believe the appearance of their Messiah figure, Mahdi is imminent. Likewise, Orthodox Jews believe their Messiah will arrive sometime before the Jewish year 6000. We are now in 5781. Likewise, many Christians believe as I do that Biblically prophesied events reveal Jesus' second coming is not too far distant. Could this shed some light on the identity of the Antichrist (The Beast) of Revelation? I think it does, the Little Horn (Antichrist) arises out of the geographical area that is now Turkey and I think it possible that both the Muslims and Jews will accept him as their long-awaited Messiah. Why Jews? Because he will build them a temple. What comes next? Prophecies in Daniel reveal that first Iran (Shia) seeks to exert its dominance over the Muslim nations which it is trying to do with its proxies right now. Next, Turkey (Sunni) crushes Iran to re-establish its former dominance when it controlled the Ottoman Empire. Biblical prophecy then reveals the revived Ottoman Empire is broken up into four out of which the Little Horn will arise.
"Then the goat (Turkey) became exceedingly great (revived Ottoman Empire), but when he was strong, the great horn was broken, and instead of it there came up four conspicuous horns toward the four winds of heaven. Out of one of them came a little horn (Antichrist), which grew exceedingly great toward the south, toward the east, and toward the glorious land.  It grew great, even to the host of heaven." Daniel 8:8-10
We are not told why or who breaks up the revived Ottoman Empire out of which arises the Antichrist. It will be interesting to watch how this all plays out. But, how good is our God to tell us beforehand. He does, so that we can prepare and use this information to prove the Bible is truly God's Word. Most importantly, we can complete our Lords Great Commission to bring many into His Kingdom.