A Children's rights activist decried a California judge's ruling allowing three men to be listed as the legal parents of two children born to surrogate mothers using donor eggs as being the consequence of laws that sacrifice the wellbeing of children to benefit the desires of adults.
The homosexual male "throuple" includes Ian Jenkins, Alan Mayfield and Jeremy Allen Hodges. The three-way relationship happened after Jenkins and Mayfield, who met nine years ago, invited Hodges to join the couple eight years ago.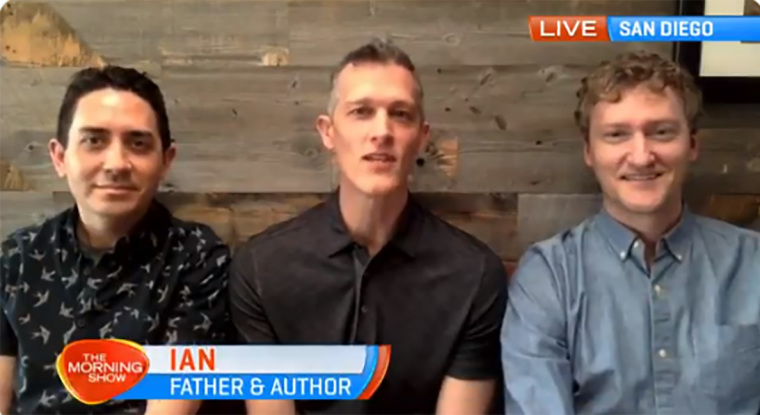 The Children's rights activist, Katy Faust, founder of children's rights organization Them Before Us, and the author of a recent book of the same name, noted in a Monday interview with The Christian Post that much of the media is framing their coverage of these adult men as being victims of a system that did not make it effortless to acquire someone else's children.  
"Of course the real victims are the two motherless children who were intentionally separated from the woman who provided half of their genetic identity, the woman to whom they bonded during their first 9 1/2 months of life, and who will be starved of the daily maternal love that all children crave," Faust said. 
But people should not be surprised by the newest manifestation of "modern family," she asserted, as it was "the inevitable result of centering all legal and cultural conversations about family around the desires of adults.
That slippery slope of 'if the adults are happy the children will be happy' which began with no-fault divorce, normalized single mothers by choice, insisted gender is irrelevant to parenting during the gay marriage debate, is now championing male throuples raising motherless children," she added.
"Until we recognize that children have a natural and fundamental right to be known and loved by both their mother and father, you can expect more wild variations of the modern family, as children become the acceptable sacrifice on the pyre of adult desires."