Jesus told us that filthy talk is indicative of the need for a heart cleansing. The heart can be like a septic tank spilling over or bubbling up into our speech.
"The good person out of the good treasure of his heart produces good, and the evil person out of his evil treasure produces evil, for out of the abundance of the heart his mouth speaks." Luke 6:452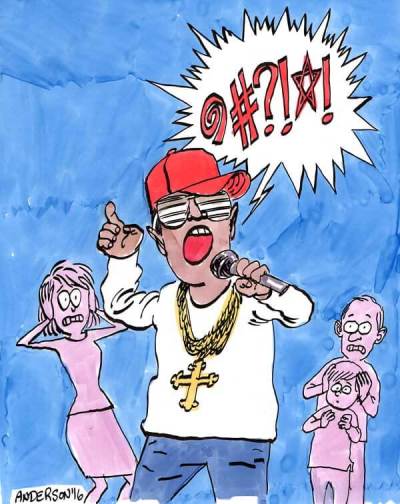 "Let no corrupting talk come out of your mouths, but only such as is good for building up, as fits the occasion, that it may give grace to those who hear. And do not grieve the Holy Spirit of God, by whom you were sealed for the day of redemption." Ephesians 4:29
A filthy mouth is indicative of a foul heart. Using profanity, regardless of those who suggest otherwise or the excuses made for it, is no small thing. It makes for a vulgar, loutish, crass life and culture. Christ can deliver us from the power of such sins by regenerating our hearts. Profane words should especially never be in the mouth of a believer. But when it does happen, the follower of Christ should take it seriously, confess it as sin, and trust the Lord to forgive and take it away.
These days it's almost impossible to escape the hearing of some "potty-mouth". A verbal sewer and its pervasive stench permeate the air. Sadly, our society has been lowered to this. Nevertheless, it should not ever come from you and me.
"Let your speech always be gracious, seasoned with salt, so that you may know how you ought to answer each person." Colossians 4:5
This is another "end times: sign of the godless generation that awaits God's judgement.