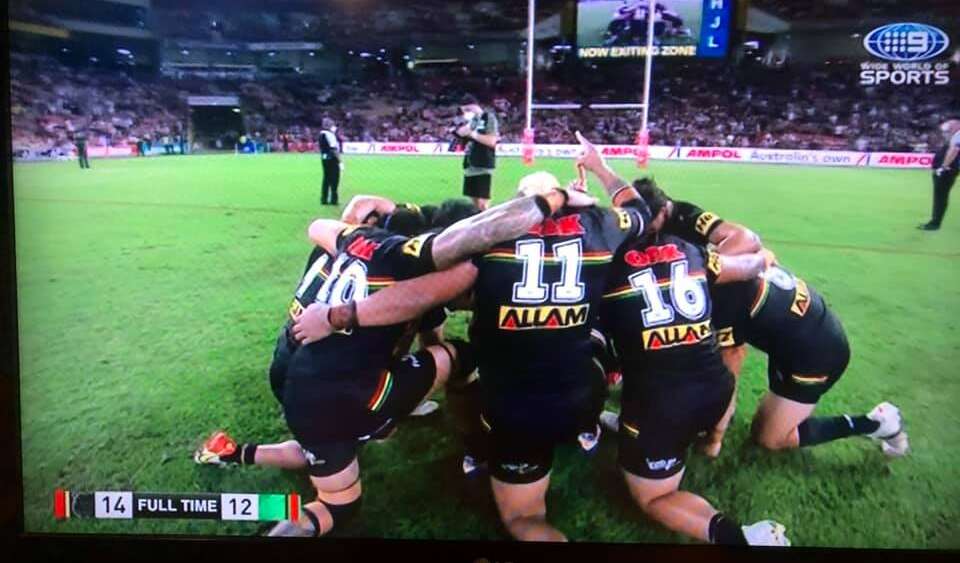 Penrith Panthers Christian teammates including Brian To'o, Jerome Luai and Stephen Crichton – who caught a game-changing intercept – form a circle on the field, bowing their heads to give thanks to God for their exciting premiership win in the National Rugby League (NRL) Grand Final.
As Eternity reported last week, the trio grew up playing together in the west of Sydney and sharing their Christian faith. Crichton's father, Va'a Crichton, is the pastor of their church, Rooty Hill Assemblies of God.
"It's so great to see not just boys from our area playing great footy, but those same boys setting a great example for young people. We are believing for the best on and off the field for the boys!" said Sam, a youth pastor in the local Penrith area.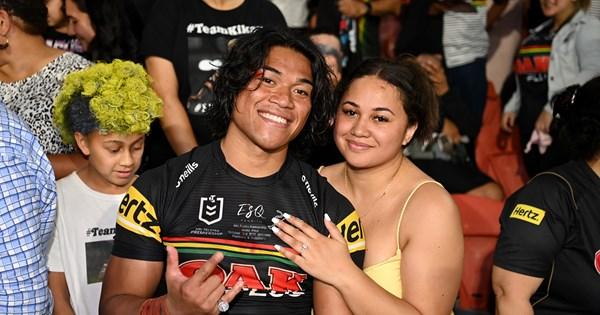 Moments after the final siren, To'o went over to his partner Moesha Crichton-Ropati in the crowd and proposed to her on one knee. The State of Origin star had another cause to celebrate when a surprised Moesha said yes.
"First of all, I want to give all the glory to God, what a year it's been for not only myself but for my community as well," To'o told the Nine Network.
"I want to thank my beautiful partner for saying yes and also for the boys for getting us the win. I'm just grateful to be here and so lucky.
"I'm really speechless, not only because of the year I've had with Origin but also now to finish the year with a ring.
"It's a special moment to have with not only my partner but my family in lockdown as well. I'm really happy."
To'o has always been open about his Christian faith with the media, even opening up about his practices of studying the Bible, prayer and fasting.
Last year, he told an AAP reporter that he fasts for seven hours at the start of every day – abstaining from all food and all drinks, except water – even when he has training.
It is important as more young people believe belief in God is foolish and Christian morality hateful that Christians courageously acknowledge God publicly as these men have done in front of millions.