Equality Begins in the Womb': Tens of Thousands of Pro-Lifers Defend the Unborn in Washington, D.C.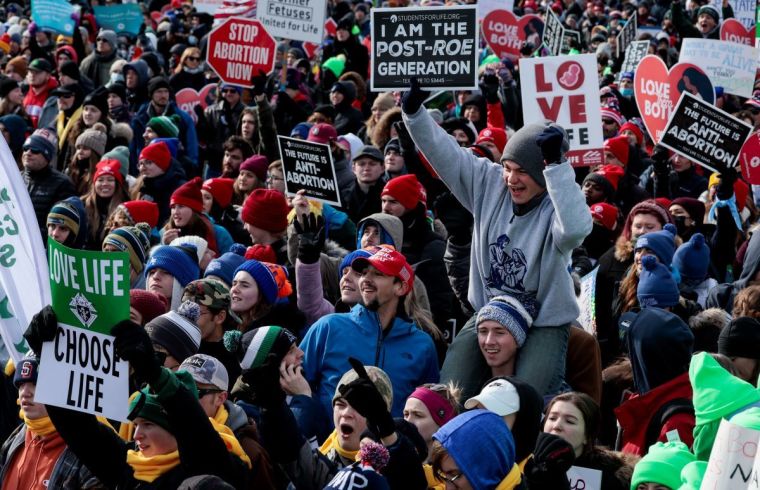 Tens of thousands of pro-life citizens took to the streets in Washington, D.C., on Friday to affirm a powerful message about the importance of protecting the unborn: "equality begins in the womb."
That proclamation — the official theme of the 2022 March For Life — is one that has been echoed for decades by activists and advocates seeking to reframe the abortion debate in America.
The annual march is a peaceful demonstration aimed at visually showing that the 1973 Roe v. Wade Supreme Court case legalizing abortion across the U.S. did anything but solve or dismiss the moral quagmires surrounding abortion.
The first March For Life unfolded in 1974 in the wake of the Roe decision, but the annual event has only grown and intensified over the years. The group initially assumed the March For Life would be a one or two-time event. They based this speculation on their belief that Roe was an inappropriate legal ruling that stretched beyond what the Supreme Court was called to do. Thus, they didn't believe it would stand for long. "They thought it would go after a year or two, and so they planned this one or two-time event," she said. "And were shocked."
But once it was clear the law wasn't changing, Gray decided to make the march an annual happening — pledging to hold the event until Roe v. Wade would one day be overturned.
Will Roe v. Wade ever be overturned? Yes, it will be, maybe not before Jesus returns, but it will be when He does in the not too distant future.