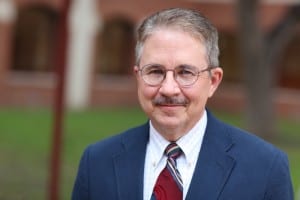 Roger E. Olson is Emeritus Professor of Christian Theology at George W. Truett Theological Seminary of Baylor University in Waco, Texas (USA). This is his testimony about a Southern Baptist denomination in the USA.
I recently received the Summer 2021 issue of my current Baptist denomination magazine. This denomination, like many, denies being a denomination and calls itself a fellowship of churches but, sociologically, anyway, it is a denomination. I am still a member of one of its affiliated churches and was a member of another one for many years. I won't go into the reasons I changed congregations but it had a woman pastor.
The magazine I referred to above (Summer 2021) is about my current Baptist denomination's impact on the world and contains stories from around the world about its field personnel. (The words missionary and missionaries are notably missing). The magazine contains about ten articles profiling this Baptist denomination's work in America and many countries. I sat down and read every article, even every word of the magazine. Notably missing, so far as I can tell, is any mention of evangelism, telling people about Jesus and inviting them to accept him as Savior and Lord, or conversion. Everything is about social work, advocacy for the disadvantaged, and offering suffering people hospitality and hope. But nary a word about inviting people to become Christians or even just to accept Jesus Christ as Savior and Lord.
One article says that the deepest root of our Baptist story is freedom of religion or belief for all. That is an important emphasis of traditional Baptist belief and practice, but is it the deepest root of our Baptist story? I don't think so. Baptists are Christians (or should be) and the deepest root of our story, together with all true Christians, is Jesus Christ and the gospel. I failed to find the gospel of Jesus Christ explicitly mentioned in this magazine which makes my heart sink. Twenty-two years ago, when I first entered this fellowship, this Baptist denomination, I researched it, met some of its leaders, joined one of its leading congregations, began teaching at a seminary affiliated with it, and knew that it was Jesus-centered and gospel-centered and mission and witness-centered. I am sure they will say they still are all of those things, but this magazine leads me to think otherwise.
Lacking is any conversion story or any story of a partner who leads someone to faith in Jesus Christ. Nothing even remotely approaching that appears in the magazine so far as I can tell.
Put this together with the testimony I heard not long ago at my church and I am convinced, but willing to be unconvinced, that this denomination has lost its way. She is a paid partner of the denomination working with immigrants to the United States. She talked endlessly about transforming initiatives but failed even once to mention witness to Jesus Christ. The transforming initiatives were/are what the magazine calls offering hospitality and hope to people with physical and emotional needs. Not once during her thirty-minute presentation did she say anything about telling people about Jesus.
Sadly, I have come to the conclusion that my denomination is no longer evangelical, even in a broad sense. I am open to correction, but someone from the denomination will have to tell me how and where its partners in America and around the world are actively inviting people to accept Jesus Christ as Lord and Savior by faith in him (conversion).
I believe the "end times" church will be like the church described in the Book of Acts and the church in countries where Christians are already under persecution. Check out http://www.HouseChurches.net and http://www.smallgroups.com