Apocalyptic September? Here Is A List Of 27 Major Disasters That Have Already Happened So Far This Month.
The Bible does talk about an increase of natural disasters in the "last days". Jesus also warns us many times in the Olivet Discourse to be watchful for the signs He gives us preparatory to His second coming. Apostasy in the church is an important one and so evident in the church today as it caves in to gay marriage and homosexual pastors.
We know the Pharisees and the Sadducees missed His first coming despite the warning of 300 odd Bible prophecies. When we read Isaiah 53 and Psalm 22, we wonder how the Jews still don't recognise their Messiah but as there is a growing number of Messianic Jews, obviously some do. Despite there being many more prophecies of Jesus second coming than His first, will church leaders be like the Pharisees and Sadducees and miss it, thereby not being in a position to warn their parishioners?
Jesus seminal teaching on the state of the church at His second coming is the parable of the Ten Virgins.
This parable is about ten virgins (CHURCHGOERS) who keep themselves pure as they await the return of the bridegroom (JESUS).
Five of the virgins are described as wise and five foolish.
While the bridegroom was delaying, they ALL got drowsy and fell asleep.
At a trumpet blast all awoke but half did not have oil (HOLY SPIRIT) for their lamps and did not go into the wedding feast. In fact, when they returned Jesus said, "depart from Me, I don't know you".
In the parable of the Ten Virgins, we see that Jesus tells us that all the church is asleep as they wait for His return. Jesus did not say those who hold the correct Rapture theory are awake and the rest are asleep, He is saying the church as a whole is asleep. Soberly, this parable also reveals that half of the church are seekers but not saved. It also suggests we have a mission field in our churches, but the half that are saved are asleep, so not able to help the seekers in their churches.
The timing of the Rapture question is not an academic one. THE ETERNAL DESTINY OF MILLIONS OF CHURCHGOERS IS AT STAKE IN THE ANSWER. Jesus's parables are usually about contrasts between the righteous and the wicked, but in this parable both groups fall asleep waiting for the return of the bridegroom! Both the foolish and the wise are probably sleeping right now, meaning that most of us are slumbering in regard to the return of our Lord. That is a humbling statement. What is the state of your church on this critical issue?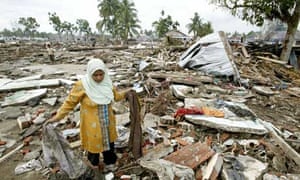 MAJOR DISASTERS SO FAR THIS MONTH
(
)) Mexico earthquake 8.2 imminent tsunami. Beach lines are receded at least 50+ meters, (
)) Yellowstone volcano is hit with earthquake swarm of over 2,300 tremors since June, recording a 4.4 quake on June 15, 20017 and 3.3 shaker on August 21, 2017, ((
)) 5.3 earthquake rumbles through Idaho, ((
)) Japan earthquake 6.1 possible tsunami,  
Texas is under water. 
 India, Nepal, Pakistan, and Bangladesh, experience record monsoons and massive death toll.
 Sierra Leone and Niger experience massive floods, mudslides, and deaths in the thousands.
 Italy, France, Spain, Switzerland, Hungary, Poland, Romania, Bosnia, Croatia, and Serbia are crushed in the death grip of a triple digit heat wave, dubbed Lucifer.
California is on fire. 
 Oregon is on fire. 
 Washington is on fire. 
 British Columbia is on fire. 
 Alberta is on fire. 
 Montana is on fire. 
 Nova Scotia is on fire. 
 Greece is on fire. 
 Brazil is on fire. 
 Portugal is on fire. 
 Algeria is on fire. 
 Tunisia is on fire. 
 Greenland is on fire. 
 The Sakha Republic of Russia is on fire. 
 Siberia is on fire. 
 Southern California continues to swelter under triple digit heat that shows no sign of letting up. 
 In usually chilly August, the city of San Francisco shatters all-time record at 106 degrees, while it reaches 115 degrees south of the city. Northern California continues to bake in the triple digits.
And last but not least an X10 C.M.E solar flare two nights ago. The highest recorded solar flare ever!
In my lifetime we have never had this number of natural disasters in one month. Moreover they are occurring like "birth pangs" with ever increasing frequency and magnitude.