'We are losing a dangerous race': 'Super malaria' spreading rapidly in Asia.
A highly drug-resistant strain of malaria dubbed "super malaria" is spreading rapidly in South East Asia, leading scientists to warn that it could soon be a global threat.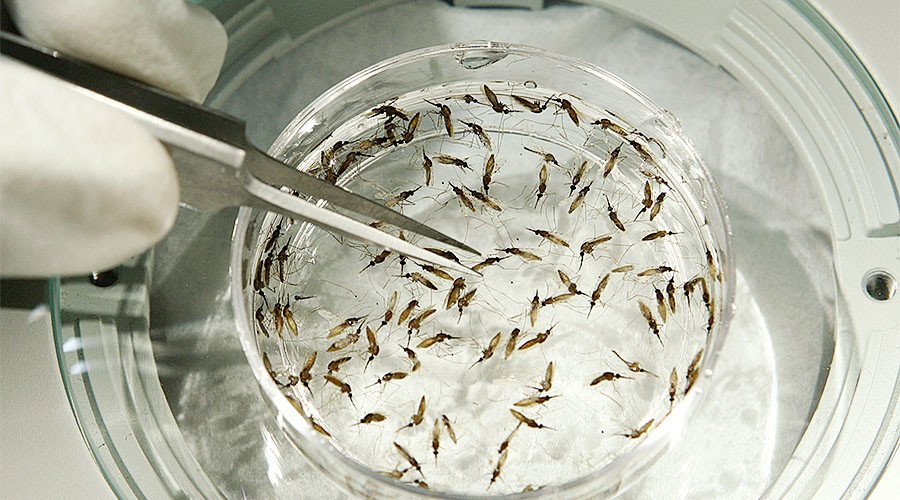 The disease, most commonly transmitted by mosquitoes infected with the parasite, was first detected in Cambodia in 2008 but has now spread to the three remaining countries that make up the Eastern Greater Mekong subregion: Vietnam, Laos and Thailand.
In a letter, published in Lancet Infectious Diseases, the team studying the spread of the disease from the Oxford Tropical Medicine Research Unit in Bangkok, said the rapid spread "presents one of the greatest threats to the control and elimination of malaria."
Adding that the fact it is mostly drug resistant is a "sinister development".  
"A single mutant strain of very drug-resistant malaria has now spread from western Cambodia to northeastern Thailand, southern Laos and into southern Vietnam and caused a large increase in treatment failure of patients with malaria," letter co-author Prof. Arjen Dondorp said.
"This could result in an important increase in malaria transmission in these countries and severely jeopardize their malaria elimination efforts," he added.
Dondrop hopes that this new evidence will be used to combat the diseases spread in the region before it becomes "close to untreatable." His colleague, Prof Nicholas White, thinks that "we are losing a dangerous race" and that something must be done to tackle this public health emergency urgently.
Roughly 212 million people are infected with the disease each year, the majority of cases, 92 percent, are in Africa. If this super malaria strain spread to the continent the effects would be disastrous.
Drug resistant Malaria? Treatment fails to cure 4 UK patients in medical first http://on.rt.com/81zn
Also prophesied to increase in the "last days" are natural disasters, earthquakes and apostasy. all of which we are seeing now. Is your church standing on the word of God? If it is, then expect increased persecution. If it isn't, then find one that is and start preparing for Christ's return and be joyful for your redemption is nigh.