The remains of the 2,411 unborn infants found in Illinois following the death of abortionist Ulrich Klopfer have been laid to rest. Klopfer was described by one local newspaper, The Journal Gazette, as "Indiana's most prolific abortion doctor," noting his record of performing tens of thousands of abortion procedures over the course of his career.
Seeking to honor the infant lives horrifically lost and unceremoniously maintained, Indiana Attorney General Curtis Hill held a mass burial service at a cemetery in South Bend on Wednesday.
Their lives were memorialised with a shared headstone: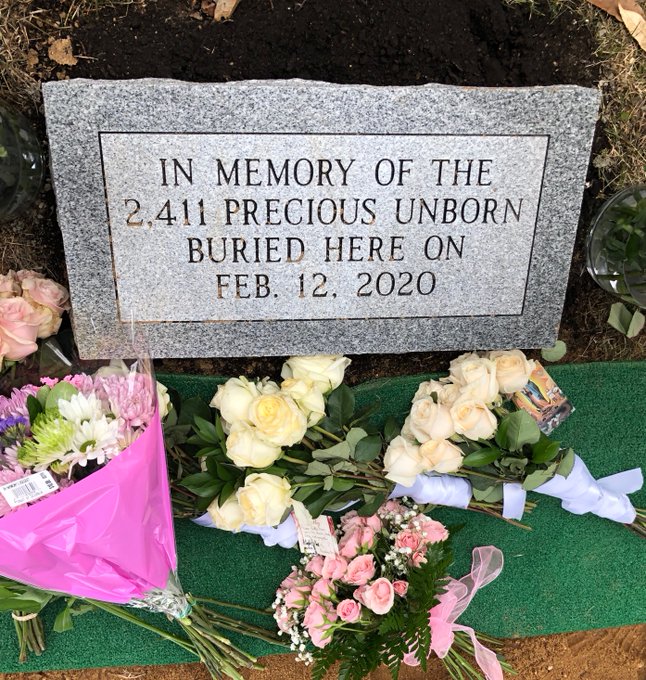 Ulrich Klopfer will have to account for his life's work when he appears before Jesus Christ at the White Throne judgement.
"Then I saw a great white throne and Him who sat on it, from whose face the earth and the heaven fled away. And there was found no place for them. And I saw the dead, small and great, standing before God, and books were opened. And another book was opened, which is the Book of Life. And the dead were judged according to their works, by the things which were written in the books. The sea gave up the dead who were in it, and Death and Hades delivered up the dead who were in them. And they were judged, each one according to his works. Then Death and Hades were cast into the lake of fire. This is the second death. And anyone not found written in the Book of Life was cast into the lake of fire." Revelation 20:11-15
.