God is always at work with believers and unbelievers, on this earth, in His Cosmos, and there is no doubt He uses catastrophes for His purposes both to refine His people and to awaken souls to their need of Him, their Creator.
Looking at the Corona Virus in this light, hopefully. one can see what God is doing and how we can get in step with Him in our prayers and action.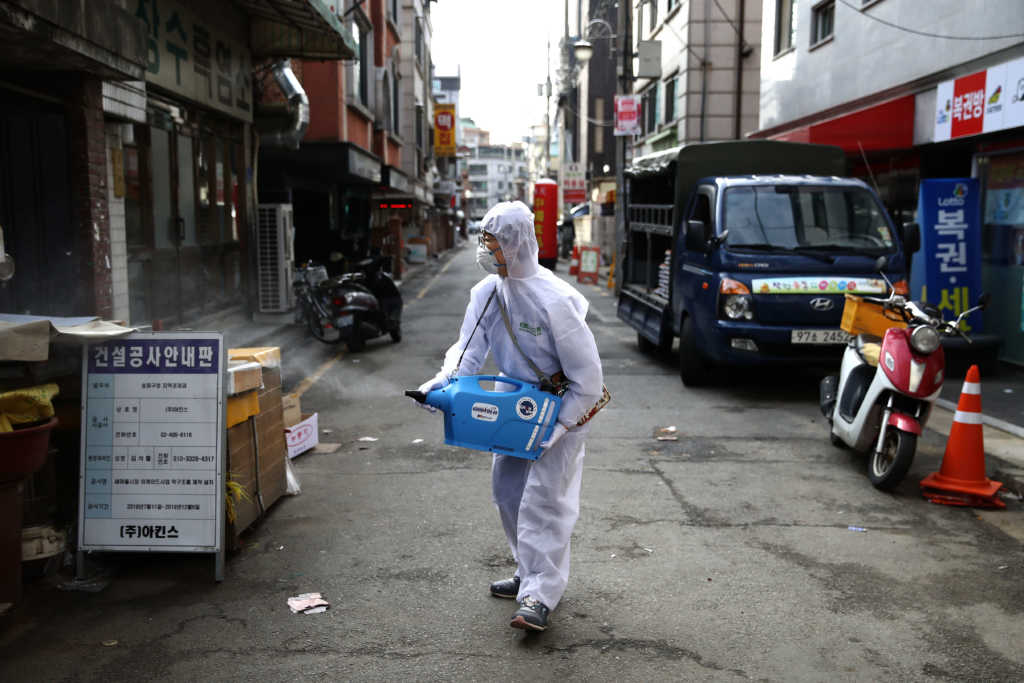 Sadly, in most church circles we are hearing prayers asking God to "come against" the virus.  Yes…may God's Mercy prevail, but it's time to see this virus as God's WAKE UP call. Jesus told us that in the "last days" God would use pestilences, famines, earthquakes as wake up calls to humanity before He pours out his wrath upon the earth prior to Jesus return.
Jeff Daly of http://www.repentday.org presents an insightful view of what God is achieving with the corona virus in the USA.
"Allow me to present a totally opposite (but more spiritually accurate) understanding of what is REALLY going on in the unseen world.
In just a few short weeks:
#1) Public schools and colleges (which are mostly secular and Marxist in nature) are being shut down en masse as students are now being "home schooled" in droves.  
#2) Governors are calling on all "elective procedures" to be cancelled and/or postponed. It is not too difficult to see abortion death camps being shut down as all medical professionals are engaged in battling the Coronavirus to save lives instead of causing more death.  
#3) Sexual perversions involving unclean practices (particularly anal sex) are being looked at again in revulsion and questioned in terms of how they add to pandemic diseases. People are being cautioned against any behaviour that opens them up to diseases.
One can't help but compare the current plague of pandemic virus to the Exodus story in scripture and the plagues God used there against Egypt.  Egypt represents all sinful societies; really every nation on the planet today.  Today, God's people find themselves in bondage labouring inside sinful cultures.  At all times, the Living God protected the Israelites against the many plagues He sent to let His people go, covering them by the blood of the lamb to exit Egypt. Now we have the Blood of the Ultimate Lamb without spot, Jesus the Messiah, covering us who have repented from the world, died to our own old thinking and now believe in following His Way.  He is allowing this plague to awaken souls for their need for Him.  You and I are to be His salt and light with out neighbours and in the workplace, bringing them into the Kingdom at this hour of His timing.