The Living God can stop this pandemic in a second.  Know, He is allowing it to test us all, in every nation.  
Is God's sovereignty ever acknowledged or mentioned in the media (except when He is mocked), in press briefings, in any statement by government leaders? Sadly, not.
In the USA and Australia, we have men in Trump and Morrison who declare they are Christians and will join prayer groups to pray. However, both nations have legislated abortion and gay marriage which has brought them under God's judgement. Unless these abominations are repented of and changed we can only expect further judgements. Based on God's end times prophecies, pestilences, famines, earthquakes and other so called natural disasters escalate, so I would venture to say nations don't repent and only Jesus return to rule and reign with a rod of iron will put things right.
As I said at the start of this blog, God could end this Pandemic in an instant and history reveals He has done it in the past. There have been leaders of nations particularly of the USA and the UK that have had great faith for the Living God to provide miracles and God has always delivered, provided they gave Him the honour.
In 1777, a year after the Declaration of Independence was signed, the signers met again in Philadelphia, a city that was about to be overrun by the British. The war was not going well; the untrained army was losing battles; John Adams and the other signers could all be captured and hung for treason. One local doctor asked John Adams: "Sir, given these circumstances, how ever can we defeat the British given their skill and their size? John Adams replied: " We will defeat the enemy if we fear God and repent of our sins." These two key spiritual strategies outlined in 2 Chronicles 7:14: publicly honouring Christ and repenting of sins, personally and as a people, opened the heavens for the Lord to make the battle His.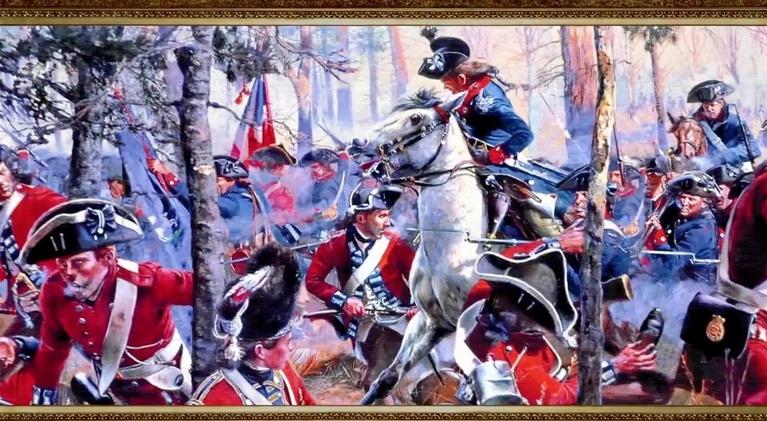 The Southern Campaign and the American Revolution
"if My people who are called by My name will humble themselves, and pray and seek My face, and turn from their wicked ways, then I will hear from heaven, and will forgive their sin and heal their land." (2 Chronicles 7:14)
Another occasion John Adams called on the Lord was when he sought to avoid war with France in 1798 and 1799. President Adams called for national days of "Public Fasting, Humiliation, and Prayer." Adams noted: " ..the safety and prosperity of nations ultimately and essentially depend on the protection and blessing of Almighty God, and the national acknowledgement of this truth is…an indispensable duty which the people owe to Him….this duty, at all times incumbent, is so especially in seasons of difficulty and of danger…."
Church it is time to wake up and realise we are living in the "end times" prophesied in Scripture. Sadly, we know there is a great falling away in the church as it has already compromised with the world and its values. It's time for the remnant to be courageous and be the light in this darkening world. We have a job to do, to preach the good news of Christ thereby providing hope where there is none.