Four plagues are marching across Asia simultaneously: Coronavirus, African Swine Fever, H5N1 Bird Flu And H1N1 Swine Flu and as well the locust plague sweeping Africa and the Middle East is not abating.  Weeks before the coronavirus spread through much of the world, parts of Africa were already threatened by another kind of plague, the biggest locust outbreak some countries had seen in 70 years. Now the second wave of the voracious insects, some 20 times the size of the first, is arriving.
Reports coming out of South Carolina are indicating that an infectious and fatal strain of bird flu has been confirmed in a commercial turkey flock. The report from News Channel 9 is stating that this is the first case of this serious of a strain of the in the United States since 2017 and a worrisome development for an industry that was devastated by previous outbreaks.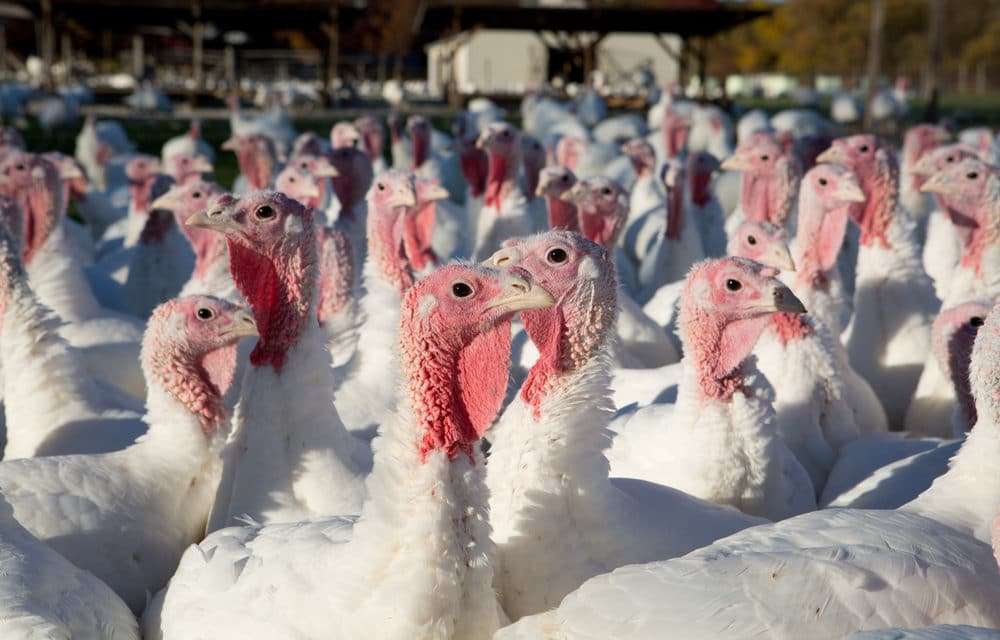 As well as the Coronavirus which has been getting all the news coverage, three other plagues have also been marching across Asia, and most people in the western world don't even realise that this is happening. Long before we ever heard of this new coronavirus, African Swine Fever was devastating pork farms from one end of China to the other. There is no vaccine for "pig ebola", there is no cure, and once it hits a farm the only thing that can be done is to kill every single pig so that it won't spread anywhere else. But even though draconian measures have been implemented, it has just kept spreading, and at this point "about two-thirds of China's swine herd has been lost."
Brett Stuart, president of the market research and analysis firm Global AgriTrends, estimates that about two-thirds of China's swine herd has been lost to the disease and contrary to official government reports of recovery, more pigs are dying every day as ASF continues to spread.
Prior to this crisis, approximately half of all the pigs in the entire world lived in China, and they would usually slaughter about 700 million a year. But now pork production has absolutely plummeted, and this is driving pork prices in China through the roof.
Unfortunately, this insidious disease has also been devastating farms in many other nations all over the planet. In particular, Cambodia, North Korea, South Korea, Vietnam and the Philippines have been hit particularly hard.
It has been estimated that one out of every four pigs in the entire world has already died and this crisis is far from over.
Meanwhile, there has been a very alarming resurgence of the H5N1 bird flu in China. According to the Daily Mail, more than 17,000 chickens have been culled in an effort to keep this new outbreak from spreading further…
China has reportedly seen an outbreak of a 'highly pathogenic' strain of H5N1 bird flu which has already killed 4,500 chickens. The outbreak was initially reported at a farm in Shaoyang city in the southern province of Hunan, south of the epicentre of the Coronavirus in Wuhan. According to the Reuters report, Chinese authorities have already culled 17,828 poultry in the wake of the outbreak.

Unlike African Swine Fever, humans can become infected by the H5N1 bird flu and according to the World Health Organisation, the mortality rate for human cases is approximately 60 percent.
Alarmingly, the H5N1 bird flu has also popped up at a facility in India…
Authorities in an eastern Indian state will start culling chickens and destroying eggs from Tuesday to contain a bird flu virus of the H5N1 strain, a government statement said on Monday. The samples collected from a poultry breeding and research farm of a veterinary college in Odisha state tested positive, the statement said.
We haven't heard much about the H5N1 bird flu in recent years, but this is an extremely deadly disease, and so we will want to monitor these developments very carefully.
On top of everything else, the H1N1 swine flu is starting to spread once again. In fact, more than 100,000 people in Taiwan "sought medical treatment for flu-like symptoms at hospitals across the country over the past week" and there have been 13 confirmed deaths…
At a time when the world is panicking over the coronavirus outbreak, the H1N1 flu virus is actually posing a greater threat in Taiwan, claiming 13 lives in the country in just one week, according to the Centers for Disease Control (CDC).

At a weekly meeting Friday, CDC Deputy Director-General Chuang Jen-hsiang (莊人祥) said 116,705 people sought medical treatment for flu-like symptoms at hospitals across the country over he past week, including 61 more confirmed flu cases.
Never before have we seen so many alarming outbreaks occur simultaneously. Could it be possible that we have entered a period of time when mass pandemics are going to become "the new normal"?