More great wisdom from Francis Chan. Since Francis Chan walked away from the church he had in California boasting of over 5000 members I knew Francis was hearing from God. Church from then on for Francis was no more buildings, no paid pastors and accountability of all members.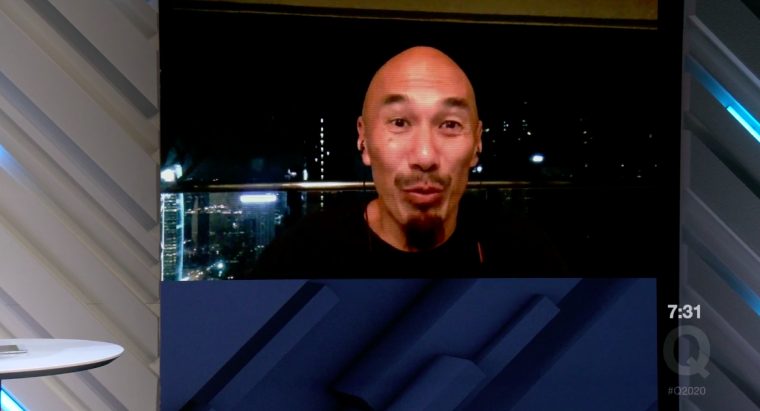 God is using the coronavirus pandemic as a time to "prune the Church and cut off branches that aren't bearing fruit," ultimately allowing the Body of Christ to become more "fruitful," according to popular speaker and author Francis Chan.
Chan, former teaching pastor of Cornerstone Community Church in Simi Valley, California, on Wednesday participated in the Q 2020 Virtual Summit, an annual event that equips Christian leaders to thoughtfully engage culture from a Christian worldview.
"I hear a lot of talk of people being concerned about whether their church is going to survive," Chan, speaking via Livestream, told host Gabe Lyons. "The illustration I think of is, if I had a diamond right here, and I just smash it with a hammer, what would happen to that diamond? Nothing. If it's a real diamond, if it shatters, it wasn't real."
He pointed out that in Matthew 16:18, Jesus says, "I will build my church, and the gates of Hades will not overcome it."
"This is going to be a group that the gates of Hell can't stand against," Chan explained. "No virus, no government, no economic this or that, life, death, nothing. And so we as believers are supposed to trust the words of Jesus and go, 'The Church is going to be fine. If anything, this is the time where God is going to prune the Church and cut off branches that aren't bearing fruit, but it's only going to become more fruitful.'"
"And so with that type of confidence, we have to move forward and go, what's the worst thing that happened to me? I die and receive the award I've been … longing for my whole life. We can be fearless."
Statistics from a recent Barna Group survey found that six to nine percent of pastors are unsure or not confident that their church will survive the coronavirus pandemic. Forty-two percent of pastors said giving was "significantly" down and 28 percent said it was "slightly" down. Only around a quarter said it stayed the same.
Additionally, nearly a quarter of American churches (22 percent) have already reduced staff hours, reduced compensation, or laid off employees.
In this unprecedented time of uncertainty, the Crazy Love author stressed that "God knew you and I were going to be alive at this time, adding: "We were literally made for this, prepared for this."