Many of USA Teenagers believe that the abortion issue is our greatest Human Rights issue of the 21st Century with no exceptions. Bar None!
For those that read my previous post  just days ago – Abortion is a National Sin. In it, I said, that unless nations repent of this heinous sin they cannot expect God to lift His hand of judgement from them. Hopefully, this move amongst young people in the USA will cause Trump to take action to overturn the Roe vs Wade Supreme Courts decision. Let's pray that this will be the case.
All across the USA teenagers are inspired by Life. These kids grew up seeing photos of their younger siblings in 4-D ultrasounds and listening to baby brother or sister's heartbeat at 12 weeks inside of their mom. They understand that their mom is carrying a child not a lump of tissues but a tiny human being.
Since 1973, when Roe V. Wade passed, 60 million American children have been denied the right to life. That equates to 1 child in 4 is missing from this current Gen Z generation due to abortion. Friends! Teachers! Scientists! Doctors! Artists! Athletes! Have all been terminated in the womb.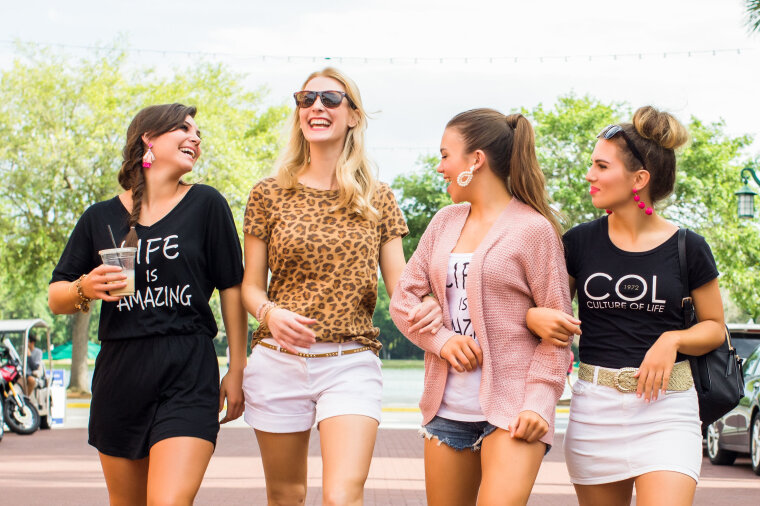 One bold and beautiful fashion brand is promoting all life from the womb to the tomb, with tees and beach bags that message "Life is Amazing" & "Babes Supporting Babes". Culture of Life 1972 (COL1972) Fashion Brand has quickly grown to be a leader in the Pop-Culture for Life. Gen Z can not get enough of this new product, that boasts "Life is always in Style" and "Let's Party Like It's 1972." There is a VIP list for those who wish to be included in new collections before they launch. There is a waiting list to become an Affiliate for the brand.
COL1972 calls their followers and customers aptly, their Life Tribe, winning others to the side of life every day with their fun fashionable and friendly clothing.
The best part is that 100% of the profits give back to women and children in crisis.
"Pop-culture has proudly glamorised the Culture of Death with messaging that abortion is empowering and even fun. Our brand and tribe rejects that message and believe that a Culture of Life must be promoted for the health of our children and nation." – Gen Z COL1972 Co-founder Vittoria D'Addesi