What is spontaneous worship, and why do it?
The Bible tells us to do it so we must have what it takes to be led by the Spirit and step out during a worship set to lead a spontaneous moment.
"Be filled with the Spirit, addressing one another in psalms and hymns and spiritual songs, singing and making melody to the Lord with your heart, giving thanks always and for everything to God the Father in the name of our Lord Jesus Christ," Ephesians 5:18-20
There is a difference between singing a song already written and singing a spiritual song. While there is power in singing and declaring a song already written for our Sunday setlist, God also wants to meet us where we are in a specific moment in time.
He wants to speak straight to our hearts, and this can happen when we open up our worship set and allow Him to move!
A spiritual song, as referred to in Ephesians 5, is a song that comes from your spirit, and your spirit is connected to God's Spirit.
"God is spirit, and those who worship him must worship in spirit and truth." John 4:24
This is the connection God longs for, to be in communion with us—spirit to spirit.
A spiritual song is something that comes straight from your heart and your history with God—expressing to Him in your own words what He means to you.
These moments come from a heart that is in love, and it captivates God's heart to hear your voice.
Home groups where you are well known is more conducive to spontaneous worship. Once again church as described in the Book of Acts.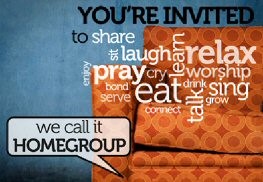 Besides connection, spontaneous songs can be a prophetic doorway into deeper breakthrough for you and others.
In the story of Jericho in the Bible, God commissioned Joshua to command the people of Israel to march around the walls of Jericho 7 times, and on the 7th day after they marched, Joshua told them to "shout, for the Lord has given you the city." At the sound of their shout, the wall around Jericho fell down flat. This shout from the Israelites was prophetic because they hadn't yet physically conquered the city, but God promised that He had given it to them. So in faith, they shouted aloud before they saw the victory—prophesying that He would give them the city.
In the same way, spontaneous moments can become prophetic in nature when God is breathing on them.
Breakthrough will always follow a spontaneous and prophetic act.
Sometimes the songs we have planned to sing on Sunday are prophetic in themselves, but sometimes God wants to interrupt our agendas and speak in a different way. In the end, it's all about His desire to capture your heart and draw you closer to Him.