A genocide expert and former Congressman Frank Wolf have warned that violence being committed against Christians in Nigeria and the U.S. government's "failed" response to it could lead to another genocide like the ones that occurred in Rwanda and Darfur.
"When the world and the U.S. ignored genocide in Rwanda, hundreds of thousands of people died. History, I believe, is repeating itself," Wolf contended. "Almost daily reports show increasing violence and death in Nigeria. An implosion of Nigeria will destabilise the surrounding countries and send millions of refugees into Europe and beyond."
The conversation comes as estimates show that thousands have been killed and millions displaced since 2015 due to attacks carried out by predominantly Muslim Fulani militias against mainly Christian farming communities in the Middle Belt of Nigeria as well as Islamic extremist attacks carried out by Boko Haram and Islamic State West Africa Province in northeast Nigeria.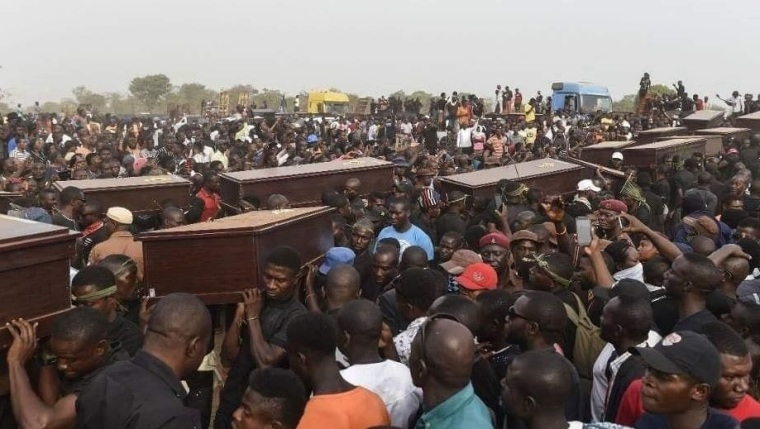 "Boko Haram has committed genocide in Nigeria. They have killed over 27,000 Nigerians, more than ISIS killed in Iraq and Syria combined," Wolf stressed during his opening remarks. "The Fulani militants are also committing genocidal massacres against Nigerian Christians."
"Our own embassy is still denying that this is genocide, that the Fulani militias are committing genocide," he said. "So have human rights groups. Human Rights Watch, for instance, thinks of it that way. The International Crisis Group thinks of it that way. These are very distinguished organizations and I have great respect for them. But they are dominated by what I would call conflict-prevention narrative."
"In essential terms, the U.S. embassy's policies on this violence have been what I call conflict resolution policies. They try to get the groups together and they try to have sort of 'Kumbaya' moments in which people talk to each other and everybody is hunky-dory and they get along.
Stanton argued that the problem with those types of policies is that they "do not reach the terrorist groups."  "They also don't reach the army and the police and others who need to be really conscious of this huge problem in their country," he said.
Just further evidence that fits "last days" Biblical prophecies which should be a wake up call to the church to get on with Jesus command to reach out to their communities with the good news of Jesus and His soon coming return. His Kingdom will come. Jesus and the saints will rule the nations with a rod of iron.
"From his mouth comes a sharp sword with which to strike down the nations, and He will rule them with a rod of iron. He will tread the winepress of the fury of the wrath of God the Almighty. On his robe and on his thigh he has a name written, King of kings and Lord of lords." Revelation 19:15-16
"The one (saints) who conquers and who keeps my works until the end, to him I will give authority over the nations, and he will rule them with a rod of iron, as when earthen pots are broken in pieces, even as I myself have received authority from my Father." Revelation 2:27
"She (Mary) gave birth to a male child, one who is to rule all the nations with a rod of iron, but her child was caught up to God and to his throne…" Revelation 12:5