Parker and Jessi Green started feeling what they described as a Holy Spirit restlessness amid full-time ministry in New York City. Despite being well-compensated and "successful" by several measures, something was amiss and the couple could not ignore how God was tugging at their hearts.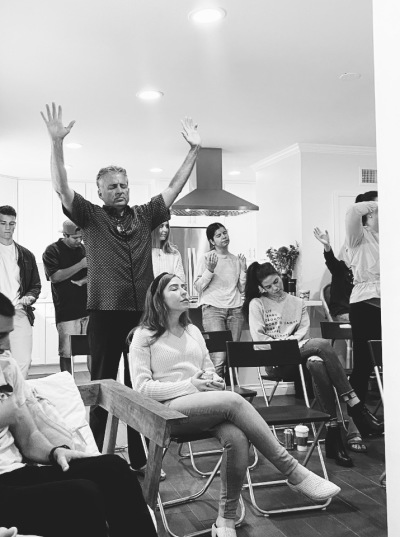 For the past four years, the Greens have been active with SALT churches, a network of micro churches they started in the region of Southern California. Earlier this year, they led Saturate OC, worship on the beach evangelistic outreach.
If you ask Parker, a micro church is around 10 to 40 people reaching those who do not yet know Jesus, making disciples, and most importantly, are on mission together. That "being on mission" aspect distinguishes it from previous home-based church movements.
"Doing what Jesus is doing [in realtime], I find, is super helpful," he said, chuckling lightly, in a recent interview with The Christian Post. Jessi added: "We definitely think that this is the trajectory that the Church is going to move in and it's funny because I think especially because of social media we're so afraid to almost innovate when it comes to church because we don't want to appear like we're bashing or against the current thing."
"But if you look at church history, what we see right now is how many people would define 'church' is actually pretty new as of the last 100 years. What we see now as almost untouchable when it comes to church and how it's done, most of the world would not define that as church at all." And distinctly missional micro churches are actually closer to what is seen in the pages of Scripture, they maintained. The "traditional" model that has become the norm for many in the Western world is not as normal as many think.
As many of you know, I have said for many years that the church in the "last days" before Jesus returns will be like the church described in the Book of Acts. God is refining His church with tribulation which will only escalate as prophesied "birth pangs" increase. Francis Chan was the first pastor of a major church that I saw God challenge to walk away from the mega-church model. It has been wonderful to follow his walk since, Home Groups in the USA, then to Hong Kong and ministering to the unreached in places such as Myanmar (Burma). Moreover in Myanmar, for the first time, he has walked in the power of the Holy Spirit with healings and miracles.