Persecution of Christian women worldwide has risen dramatically in the last year as a new study released by Open Doors International (ODI) found that forced marriages have increased by 16%, and physical violence against women has increased 31%.
Gender Specific Religious Persecution (GSRP) has risen to the highest level recorded in the three years since the report was first issued in 2018, as women face a higher potential risk of religious persecution than men. The report's data comes from the top 50 countries on the group's annual World Watch List between Oct. 1, 2019, and Sep. 30, 2020.
Helene Fisher, a global gender persecution specialist for Open Doors International and one of the authors of the report, told The Christian Post that the increased threat to women is often because women have fewer rights in most of the top 50 countries for religious persecution. "Because [women] have fewer rights and fewer protections, they're just an easier target," Fisher said. "They can also be targeted with impunity, which means that if there is a population that doesn't want the Christians to thrive, they can go after the women and girls and there aren't consequences for those aggressors. So, it is a question of the women and girls having fewer rights for legal protections. [Women] are more vulnerable in the society, and they are just the easiest way to disable the Christian population."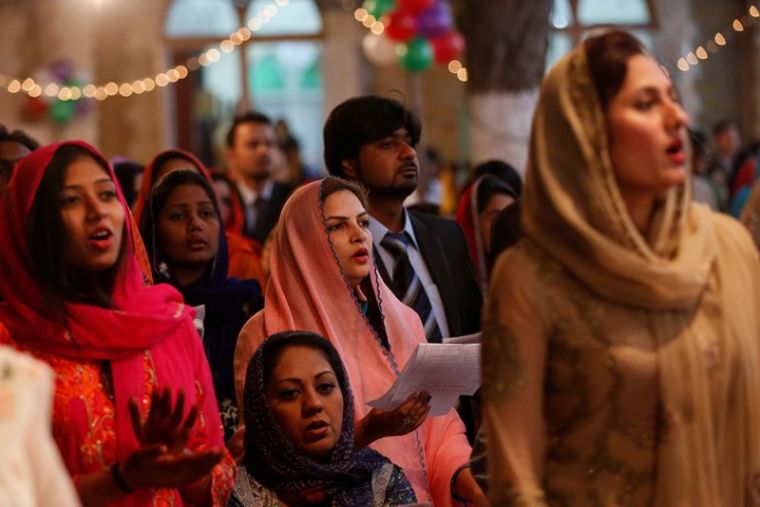 The five most common "pressure points" among women in the top 50 countries on the World Watch List for religious persecution are forced marriage, sexual violence, physical violence, psychological violence and forced divorce. Each category increased since last year's study.
Ninety percent of the top 50 countries where Christians are most persecuted report forced marriage as a pressure point, and 86% of countries report sexual violence.
Targeting women, the child bearers, and forcing them to convert is a tactic used to destabilize the future generation of the Church, the development of families and the raising of Christian children.
Trafficking women as a form of religious persecution is on the rise, particularly in Asia and Africa, the report finds. Christian refugees or internally displaced peoples are especially vulnerable to this.
"Trafficking as a form of religious persecution continues to pose a threat in all regions on the World Watch List and it is rising, particularly in Africa and Asia. Globally, 17 countries (up from 10 the previous year) reported incidents of trafficked women and girls," the report adds. "Countries engaged in conflict were most likely to report instances of sexual violence and trafficking."
Research from the World Watch List shows more than 340 million Christians globally endure high levels of persecution and discrimination for their faith, which amounts to one in eight Christians around the world.
Jesus told us that persecution of Christians will increase in the last days before His return. It is just one of the end times signs He has given us. Israel, apostasy in the church, Covid and increased lawlessness are other very significant signs.