Voddie Baucham, a Los Angeles native who serves as the dean of theology at the African Christian University in Zambia explains 'Looming Catastrophe' of Critical Race Theory in the church in his new book, "Fault Lines: The Social Justice Movement and Evangelicalism's Looming Catastrophe.
Baucham relies on the writings of Critical Race Theory co-creator Richard Delgado, who argues racism "is ordinary, normal, and embedded in society" and that it "advances the interests of both white elites (materially) and working-class people (psychically), [therefore] large segments of society have little incentive to eradicate it."
He also references the following definition of CRT from the UCLA School of Public Affairs:
CRT recognizes that racism is engrained in the fabric and system of the American society. The individual racist need not exist to note that institutional racism is pervasive in the dominant culture. This is the analytical lens that CRT uses in examining existing power structures. CRT identifies that these power structures are based on white privilege and white supremacy, which perpetuates the marginalization of people of color. CRT also rejects the traditions of liberalism and meritocracy. Legal discourse says that the law is neutral and colorblind, however, CRT challenges this legal "truth" by examining liberalism and meritocracy as a vehicle for self-interest, power, and privilege. CRT also recognizes that liberalism and meritocracy are often stories heard from those with wealth, power, and privilege.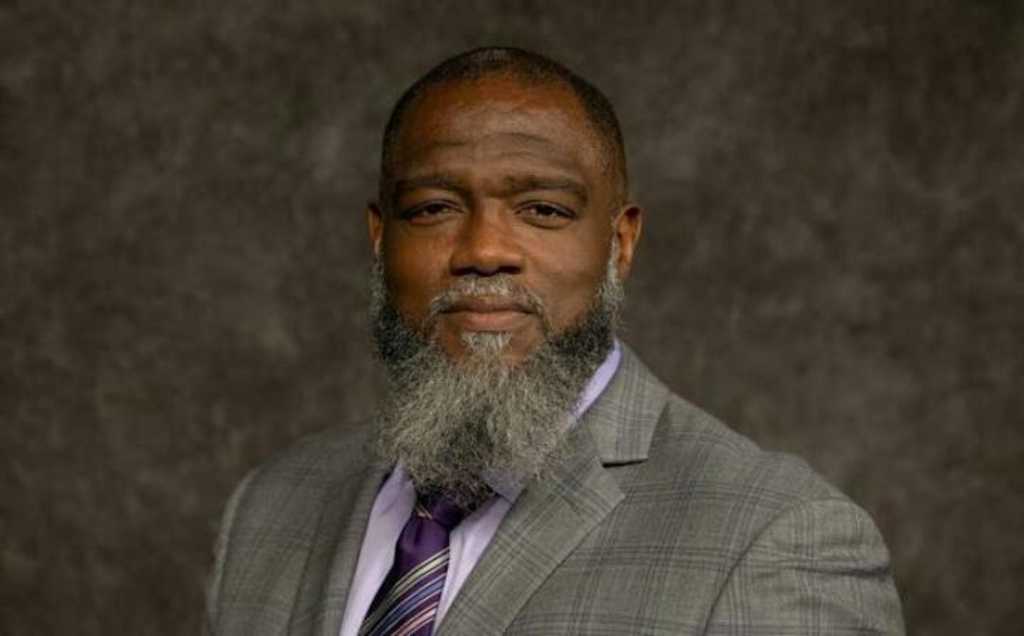 During a recent interview with Faithwire, the 52-year-old preacher also addressed the religious philosophies of prominent critical race theorist Ihram X. Kendi, who espouses "liberation theology," which says Christians are tasked with "liberating society from the powers on earth that are oppressing humanity" and rejects "saviour theology," which says it is the job of believers "to go out and save these individuals who are behaviorally deficient … and heal them."
"CRT is a religious movement," Baucham said. "It has all the trappings of a religion. It has its own cosmology, it has its own saints, it has its own liturgy, its own law. It has all of those elements. And a lot of those things are very subtle, which makes them rather attractive to religious people." He explained that, because Christians are rightly concerned with fighting injustice, condemning racism, and promoting equality of opportunities, philosophies like CRT are appealing, even when their underpinnings are "absolutely" in contradiction to Scripture.
At the core of Baucham's concern, though, is what accepting CRT as the pathway to moral betterment says of the sufficiency of Scripture.
"We don't need critical race theory to teach us on race, on partiality, on the sin of partiality," he said. "I can understand if people want to say that we want to use scientific text, for example, that speaks to an issue that the Bible doesn't speak to. The Bible is not a mathematics textbook. There's a whole lot of things that the Bible is not, but, when it comes to the relationships between people, when it comes to sins based on partiality, the Bible is absolutely a textbook on that."
CRT, according to Baucham, warps our understanding of objective truth. He explained that narrative storytelling — sharing one's experiences — becomes paramount in the search for truth.
"In critical race theory, if you want to know the truth when it comes to race and racism, you have to elevate black voices, you have to listen to the voice of the marginalized — and this is what people are talking about in church today, right?" Baucham argued. "With critical race theory, we do this because that's the way you know truth. Not through knowing God, not through knowing God's Word, but through listening to the voices and the experiences of the people who we determine to be marginalized."
It is God's Word that is being marginalised. God is no longer relevant. As I have mentioned many times before the teaching of evolution in our schools has raised a generation that does not know God. We are living in the prophesied last days before Jesus will return to judge a world that has rejected there Creator and His amazing offer of grace and mercy available to all through His Son.