A CBS "60 Minutes" segment highlighting the suffering of individuals harmed by transgender medicalization has raised the ire of LGBT activists and has others believing a shift in the debate over transgenderism is near.
In its coverage about the various bills that have arisen across the country aiming to prohibit the use of experimental drugs and the performing of cosmetic gender surgeries on minors in several states, the Sunday broadcast featured an approximately 7-minute portion featuring detransitioners.
Detransitioners are those who once identified as transgender but now regret their decisions to transition and have begun reintegrating with their biological sex.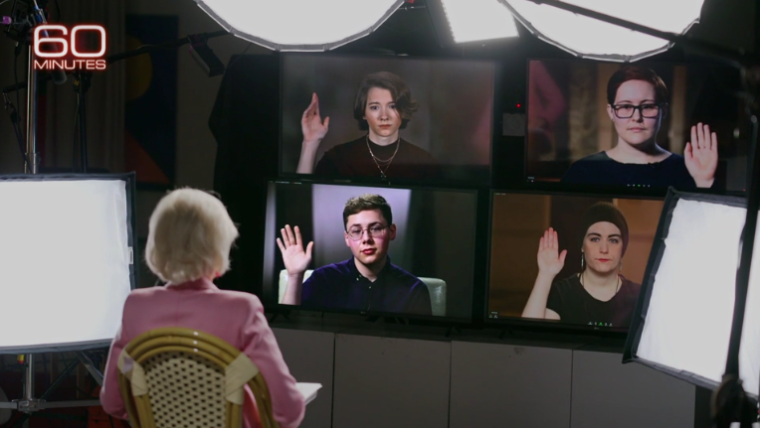 The segment featured veteran television journalist Lesley Stahl interviewing several young people who had undergone medicalized gender transition procedures. All of them said they were rushed into a decision and affirmed their transgender identities too hastily.
"I didn't get enough pushback on transitioning. I went for two appointments and after the second one, I had my letter to go get on cross-sex hormones," said one young man named Garrett from Baton Rouge, Louisiana.
Stahl responded, with seeming disbelief: "Two visits?"
While repeated assertions abound from transgender activists who argue that gender-dysphoric youth are at higher odds than the general public to commit suicide if not allowed to transition, Garrett said his depression worsened after he had his testicles removed and had surgery on his chest to appear more female.
"I had never really been suicidal before until I had my breast augmentation," he said. "And about a week afterward, I wanted to actually kill myself. I had a plan and I was going to do it but I just kept thinking about my family to stop myself."
Another detransitioner, Grace Lidinsky-Smith, chose to go on testosterone and have her breasts amputated during her 20s. She told Stahl how surprised she was at the ease and speed she could alter her body in pursuit of being a male and then revert to her natal sex.
"I can't believe I transitioned then detransitioned, including hormones and surgery, in the course of like, less than one year," she said.
Not long after undergoing a double mastectomy, she said that she "started to have a really disturbing sense that, like, a part of my body was missing, almost a ghost limb feeling about being like, there's something that should be there."
Following the segment, "60 Minutes" interviewed the president of the prominent pro-LGBT activist group Human Rights Campaign, Alphonso David. The activist argued that by highlighting the accounts of detransitioners, "already marginalized" trans-identified people are further harmed.
Despite the broadly sympathetic coverage, transgender activists in the legal, psychiatric and medical fields were upset that detransitioners stories were given airtime in the broadcast. They took to social media to voice their complaints. 
This generation is much like Pontius Pilate when He responded to Jesus with "What is truth", Jesus said He came into the world to bear witness to the truth.
"For this purpose I was born and for this purpose I have come into the world—to bear witness to the truth. Everyone who is of the truth listens to my voice" (John 18:37).
Jesus does not give us the alternative of deciding what may be true for you might not be true for me. "I am the way and the truth and the life" (John 14:6) is about as far away from a postmodern statement on truth as you can get.