In his 1983 Templeton Prize address, Aleksandr Solzhenitsyn offered this summary explanation for why all the horrors of Soviet communism came to pass: "Men have forgotten God; that's why all this has happened."
This answer is also a valid explanation for the crises enveloping the West today, including the widespread falling away from faith, the disintegration of the family, a loss of communal purpose, erotomania, erasing the boundaries between male and female, and a general spirit of demonic destruction that denies the sacredness of human life. Because men have forgotten God, they have also forgotten man; that's why all this has happened.
The above two para's are the beginning of the Foreword to Carl Trueman's new book The Rise and Triumph of the Modern Self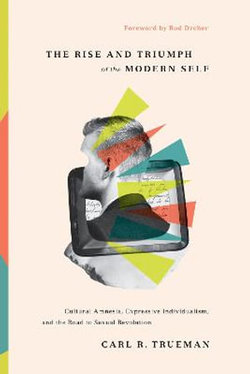 "This is a characteristically brilliant book by Carl Trueman, helping the church understand why people believe that sexual difference is a matter of psychological choice. Indeed, Trueman shows how the story we tell ourselves about normalized LGBTQ+ values is false and foolish. With wisdom and clarity, Trueman guides readers through the work of Charles Taylor, Philip Rieff, British Romantic poets, and Continental philosophers to trace the history of expressive individualism from the eighteenth century to the present. The rejection of mimesis (finding excellence by imitating something greater than yourself) for poiesis (finding authenticity by inventing yourself on your own terms), in addition to the Romantic movement's welding of sexual expression as a building block of political liberation, ushers in the modern LGBTQ+ movement as if on cue. This book reveals how important it is for thinking Christians to distinguish virtue from virtue signaling. The former makes you brave; the latter renders you a man pleaser, which is a hard line to toe in a world where there are so few real men left to please."
Rosaria Butterfield, Former Professor of English, Syracuse University; author, The Gospel Comes with a House Key
"The Rise and Triumph of the Modern Self is perhaps the most significant analysis and evaluation of Western culture written by a Protestant during the past fifty years. If you want to understand the social, cultural, and political convulsions we are now experiencing, buy this book, and read it for all it is worth. Highly recommended."
Bruce Riley Ashford, Professor of Theology and Culture, Southeastern Baptist Theological Seminary; coauthor, The Gospel of Our King.