Over 7 million people across six East African countries are at the cusp of starvation as communities have faced existential threats from violence, flooding, the pandemic and locust infestation, the evangelical humanitarian organization World Vision has warned.
According to the charity, which operates in nearly 100 countries, thousands of children could face death or long-term health consequences if the international community does not respond quickly to East Africa's worsening crisis.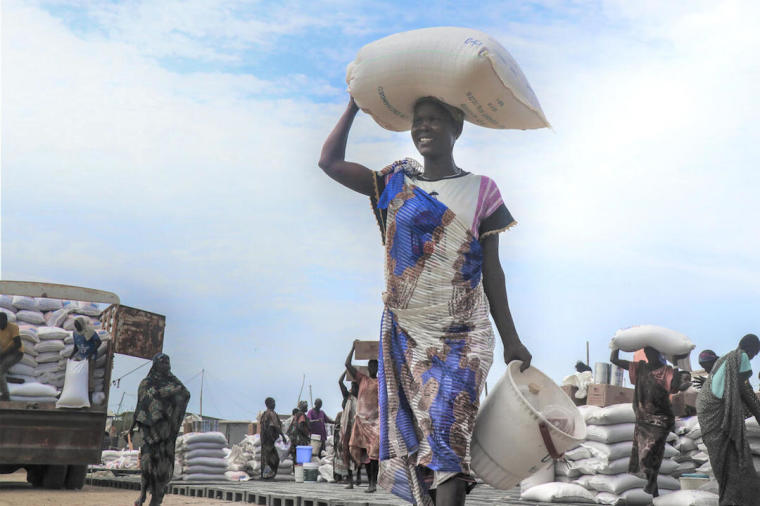 "The situation is very severe in East Africa, and particularly Ethiopia. Over 2 million people are in need of food assistance," Debebe Dawit of World Vision told The Christian Post in a Thursday interview. "Among conflict, COVID-19, flooding, locust infestation, all these are adding [an] additional burden to the community."
Before the pandemic began, several countries in East Africa faced a widespread desert locust infestation that impacted hundreds of thousands of hectares and damaged croplands and pastures. Later in 2020, large-scale floods destroyed crops that were ready to harvest, which impacted the food supply for 4 million people in the region.
Matters have also been complicated by military conflicts — most recently the Tigray conflict —  and the rise of Islamic extremism. Witnesses who spoke with The Associated Press have detailed killings, looting and other abuses committed by Eritrean soldiers in Tigray, a predominantly-Christian northernmost region of the East African country.
To address the starvation and poverty crisis in East Africa, World Vision launched a multi-country emergency response for Ethiopia, Somalia, South Sudan, Sudan, Tanzania, Kenya and Uganda. The goal is to reach 2.4 million people, which includes 490,000 children. 
"One of the critical elements in this one is when famine or drought is happening, we always act after the fact. … Usually, we respond after people have died," Dawit shared. "We need to be proactive in responding and providing funding to avoid the [deterioration] of the situation. The key thing here is people are dying before the famine of the drought is declared. So that needs to be looked at, and we need to act immediately and prevent further suffering." 
As many of you would be aware the Kenya House Church Movement which LEN supports has requested aid for the House Church Group in Tanzania. They encountered widespread famine in Nyamuzi on their recent visit. Check out my recent post KHC Missions Trip. If you would like to help click on the Donations icon on my LEN Home Page.