George Barna, the lead researcher at the Cultural Research Center, explained in a statement. "'Christian' has become somewhat of a generic term rather than a name that reflects a deep commitment to passionately pursuing and being like Jesus Christ."
Of an estimated 176 million American adults who identify as Christian, just 6% or 15 million of them actually hold a biblical worldview, a new study from Arizona Christian University shows.
The study shows, in general, that while a majority of America's self-identified Christians, including many who identify as evangelical, believe that God is all-powerful, all-knowing and is the Creator of the universe, more than half reject a number of biblical teachings and principles, including the existence of the Holy Spirit.
Strong majorities also errantly believe that all religious faiths are of equal value, people are basically good and that people can use acts of goodness to earn their way into Heaven. The study further showed that majorities don't believe in moral absolutes; consider feelings, experience, or the input of friends and family as their most trusted sources of moral guidance; and say that having faith matters more than which faith you pursue.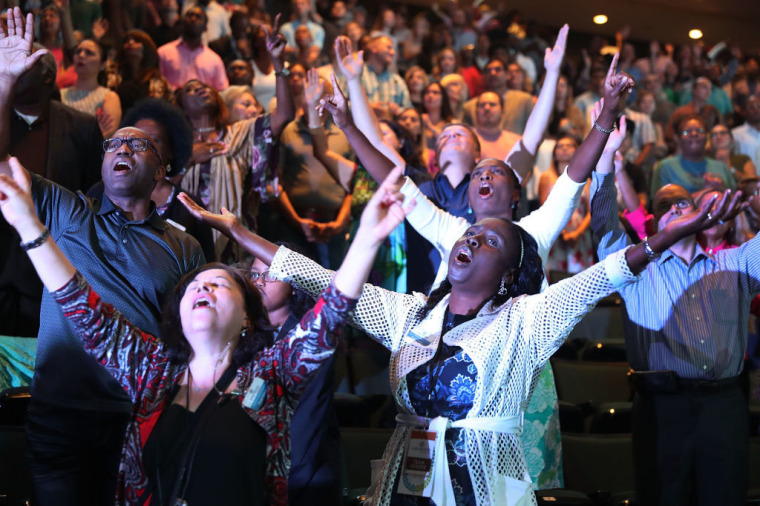 One of the most disturbing results was that most adult US Christians don't believe Holy Spirit is real. Some 62% of self-identified born-again Christians contend that the Holy Spirit is not a real, living being but is merely a symbol of God's power, presence or purity. These people obviously do not believe the Bible is God's Word because it reveals that unless a person is born again with the Holy Spirit, Jesus will say to them on judgement day "depart from me I do not know you". Jesus told the disciples the Parable of the Ten Virgins to show us what the church will be like in the last days before His return. All were asleep when He came and half were not born again.
"Then the kingdom of heaven will be like ten virgins who took their lamps and went to meet the bridegroom. Five of them were foolish, and five were wise... the bridegroom came, and those who were ready went in with him to the marriage feast, and the door was shut. Afterward the other virgins came also, saying, Lord, lord, open to us.' But he answered, 'Truly, I say to you, I do not know you.'" Matthew 25:1-12
With most of the denominational churches in the USA accepting gay marriage and transgender priests it is obvious that these Cultural Research Center figures are an accurate depiction of the church and fits with the Bible's prophesied apostasy in the last days.