Wyoming parents file a criminal complaint against library officials over pornographic children's books. County prosecutors are investigating and considering filing charges. A special prosecutor was assigned to the case. Statewide LGBT group comes to library's defense – supporting the books as does the ACLU.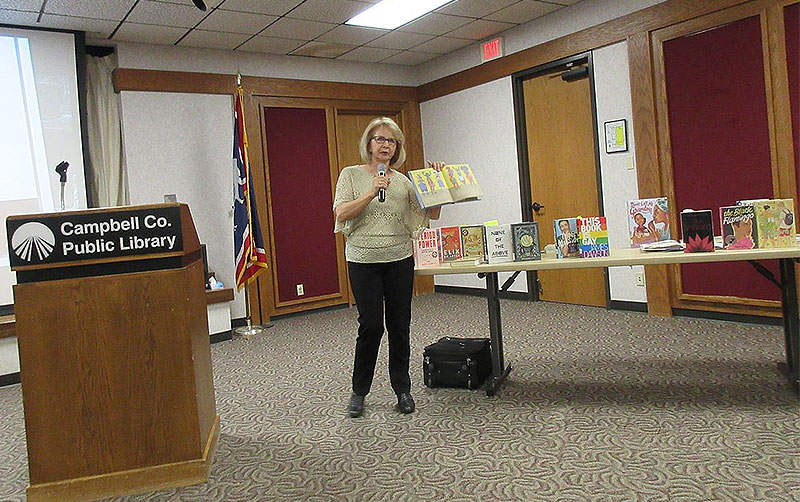 The books are:
This Book is Gay by Juno Dawson
This book promotes an array of homosexual and lesbian sex acts and instructs children how to engage in them.
How Do You Make a Baby by Anna Fiske
This bizarre book for 4-10 year-olds includes pornographic drawings of sexual activity.
Doing It: Let's Talk About Sex by Hannah Witton
As the cover (below) describes, this book promotes for children the idea of seeking "sexual pleasure" through sex, homosexuality, and masturbation.
Sex is a Funny Word by Corey Silverberg
This book coaches 8-11 year-olds to be comfortable getting naked and being touched. And in particular, to feel okay having their anus touched.
Dating and Sex: A Guide for the 21st Century Teen Boy by Andrew P Smiler. This includes a how-to guide to masturbation and enjoying pornography.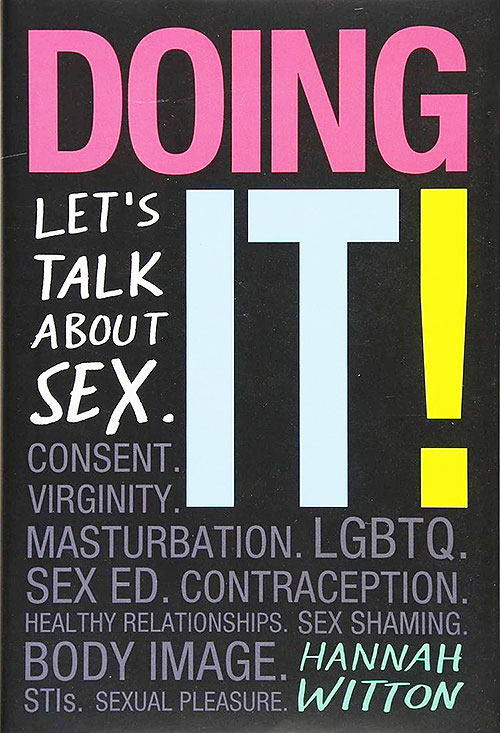 State LGBT group comes to the library's support
The most prominent statewide homosexual and transgender organization, Wyoming Equality, also weighed in. As expected, they support books that encourage children to engage in homosexual behaviors, particularly when the parents disagree. The LGBT movement's obsession with recruiting children is why they help push these books into schools and libraries across the country.
They are using a well-worn tactic to deflect the issue: The false and absurd claim that parents are "threatening" public officials and library staff over the books.
ACLU had this to say
Stephanie Amiotte, legal director of the American Civil Liberties Union (ACLU) of South Dakota, North Dakota and Wyoming, told a left-wing blog that her group "stands firmly" behind the Campbell County Public Library staff.
Regarding pornographic books, she said that children must have "free access to information." She said that libraries cannot allow "private pressure groups, or politicians, who seek to impose their own political, moral, or religious beliefs by censoring books chosen by professional librarians for library shelves." The staff of supposed experts, not the parents and taxpayers, must be the judge of what children are given.
A Florida school board member chaperoned a group of elementary school children on a field trip to Rosie's, a gay bar, according to photos of the trip she posted to social media.
"I was SO honored to be invited to chaperone Wilton Manors Elementary's field trip to the incredible Rosie's! The students and I had a fun walk over and learned a lot about our community! A huge thank you to Rosie's Bar and Grill for hosting this special field trip every year!, Broward County School Board member Sarah Leonardi posted on her official school board Facebook page Wednesday.
The children were subjected to perverse menu items labeled as:
Motha Cluckers, Pisa Envy, Naked Sweaty Lovin, 'Beet Your Brains Out, Miley High Club, Bacon Bitty Bang Bang, The Big Dripper Wrap
Notice the very appropriate image behind the children of a horrible monster reaching out to take a hold of their innocent minds.
The judgement that awaits those that cause children to sin is severe. The following Scripture should bring fear upon those that do.
"But whoever causes one of these little ones who believe in me to sin, it would be better for him to have a great millstone fastened around his neck and to be drowned in the depth of the sea." Matthew 18:6