Six members of Congress have condemned Finland for prosecuting a Christian politician who is facing six years in prison for sharing her biblical beliefs on sexuality and marriage, voicing their concern with the top federal religious freedom advisory committee.
Led by Rep. Chip Roy, R-Texas, the Republican House members sent a letter to Nadine Maenza, the chair of the U.S. Commission on International Religious Freedom, on Wednesday.
They condemned the prosecutions of Parliament Member Päivi Räsänen and Evangelical Lutheran Mission Bishop Juhana Pohjola, which they argue to be "infringements on religious freedom."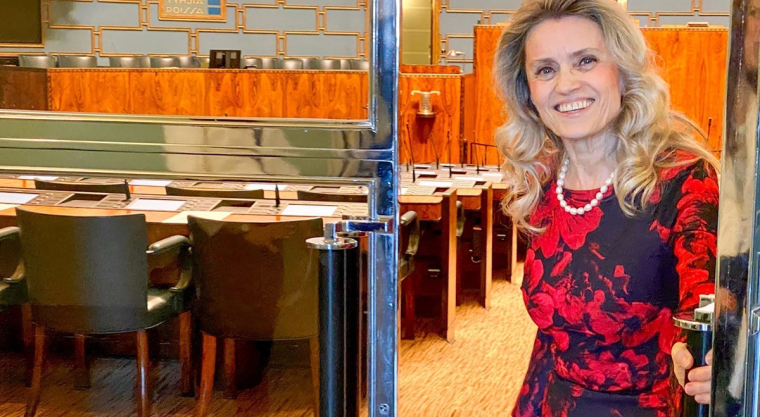 Räsänen has been charged with three counts of ethnic agitation over statements expressing her beliefs about human sexuality and marriage. Pohjola, the bishop-elect of the Evangelical Lutheran Mission Diocese of Finland, has been charged with one count of ethnic agitation for publishing Räsänen's booklet.
In his address this week at an Alliance Defending Freedom freedom office in Washington, D.C., Pohjola warned that his prosecution illustrates that
"The Gospel of Christ is at stake" because of postmodernism and "cancel culture."
He believes hate speech laws have been unfairly used against him.
"When postmodernism first swept over Western countries, its basic core was a denial of absolute truth. The only truth was that you must allow everyone to have his or her own subjective truth," Pohjola said. "This hyper-individualism continues, but it has now a different tone. If you are against LGBTQ+ ideology, so-called diversity, equality, and inclusiveness, you are not only considered to be old-fashioned … but rejected as morally evil. This is what the prosecutor general understands her duty to be, to protect fragile citizens and victims from the intolerant and hateful Christians."