One symptom of madness is being disconnected from reality. That is an apt description for the whole mindset of Postmodernism. It teaches truth is a construction, not a discovery; a function of the will, not the intellect; a matter of political power, not rational inquiry.
WHAT IS TRUTH:
Only our Creator God knows the truth about us and His world. Moreover, He has revealed the truth to us not only through His prophets and His Word (Bible) but by God the Son, Jesus, coming to earth to not only reveal the truth but also to provide the means of our salvation. He paid the price for our rebellion. He died and rose again that we might have eternal life, not just the brief life on this earth. Death in Adam, Life in Christ. Reject God's Word and you reject the truth.
Former editor of the New York Times, Bari Weiss was hounded from her job for refusing to conform to the canons of political correctness and the left wing culture of the Newsroom. Bari Weiss tells left-wing Brian Stelter of CNN how 'the world has gone mad,' she lists 'people who work at' CNN as a cause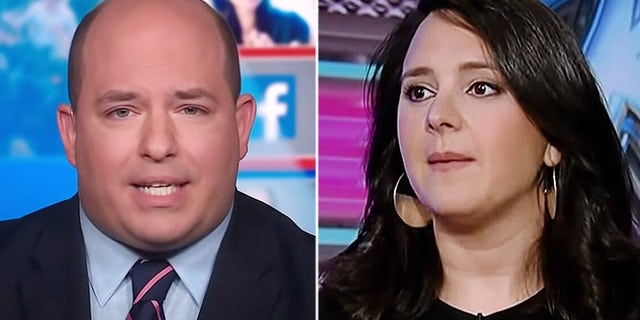 Weiss has written that many Americans "feel the world has gone mad," so the left-wing CNN host asked her what she meant by that comment.
"Where can I start? Well, when you have the chief reporter on the beat of COVID for The New York Times talking about how questioning or pursuing the question of the lab leak is racist, the world has gone mad. When you're not able to say out loud and in public there are differences between men and women, the world has gone mad. When we're not allowed to acknowledge that rioting is rioting and it is bad and that silence is not violence, but violence is violence, the world has gone mad," Weiss said. "When you're not able to say the Hunter Biden laptop is a story worth pursuing, the world has gone mad. When, in the name of progress, young school children, as young as kindergarten, are being separated in public schools because of their race, and that is called progress instead of segregation, the world has gone mad. There are dozens of examples."
Weiss said the news media, publishing houses, Hollywood and universities are all guilty of the same thing, they are narrowing, in a radical way, what's acceptable to say and what isn't." Weiss added she feels "disinformation by omission" is plaguing the journalism industry.
Fortunately, The source of truth knows exactly how this madness will "play out/unfold" and He has revealed it to us in His Word so we will know and not be unprepared. A time of testing is coming for Christians in nations that have been based on the Judeo/ Christian faith like we have never experienced before. God is separating the wheat from the chaff.
"Then they will deliver you up to tribulation and put you to death, and you will be hated by all nations for my name's sake. And then many will fall away and betray one another and hate one another. And many false prophets will arise and lead many astray. And because lawlessness will be increased, the love of many will grow cold. But the one who endures to the end will be saved. And this gospel of the kingdom will be proclaimed throughout the whole world as a testimony to all nations, and then the end will come." Matthew 24:9-14