"The coming of the lawless one (Antichrist) is by the activity of Satan with all power and false signs and wonders, and with all wicked deception for those who are perishing, because they refused to love the truth and so be saved. Therefore God sends them a strong delusion, so that they may believe what is false, in order that all may be condemned who did not believe the truth but had pleasure in unrighteousness." 2 Thessalonians 2:11-12
The strong delusion that God sends (allows) is the supernatural power that the Antichrist works on earth to back up his claim to be God. The Biblical Antichrist is a false Messiah and it is not a coincidence that the Islamic Messiah called the Mahdi lines up with the Biblical Antichrist. Nelson compares the two in his video, The Great Delusion.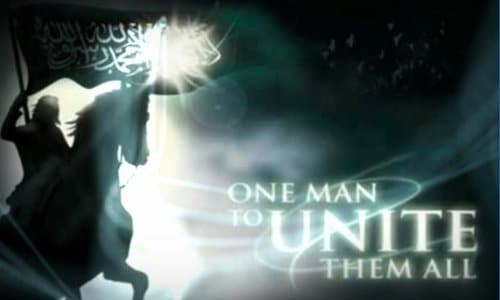 The Satanically inspired Islamic Messiah called the Mahdi is eagerly awaited by various sects of Muslims around the world, but most notably ISIS and Iranian leaders.
Last week the prestigious and non-partisan Pew Forum on Religion and Public Life released a new study on beliefs and attitudes in the Islamic world, entitled "The World's Muslims: Unity and Diversity.
Looking at specific countries, the highest percentage of the population expecting the Mahdi's near-term appearance is found in Afghanistan (83 percent), followed by Iraq (72 percent), Turkey (68 percent), and Tunisia (67 percent). Sixty percent of Pakistanis, 51 percent of Moroccans, 46 percent of Palestinians, and 40 percent of Egyptians are looking for the Mahdi in their lifetimes.
While there are differences about the details of who he is and what he will do, both Sunni and Shia Muslims share the belief in the establishment of a global Islamic state under his rule and in the annihilation of non-Muslim nations. And both are actively working towards the fulfillment of the prophecies that would see the Mahdi rule the world.