Christian MP says prosecution for tweeting Bible verse on homosexuality is a 'privilege'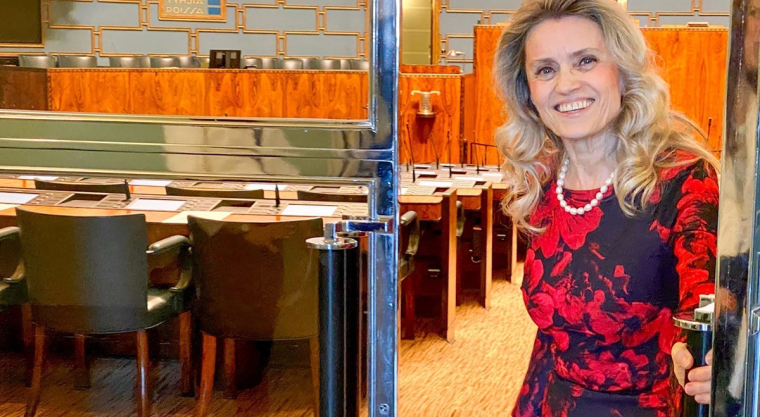 Finnish Parliament Member Päivi Räsänen authored a 2004 booklet on sexual ethics describing marriage as between one man and one woman. She also expressed her views on a 2019 radio show and tweeted church leadership on the matter.
Päivi Räsänen, who was interrogated by police for over 13 hours and questioned on how she interprets the Apostle Paul's letters in the Bible, will appear in court next Monday over criminal charges for voicing her belief on marriage and sexuality. She faces the possibility of six years in prison for sharing her deeply held biblical beliefs on sexuality and marriage. Räsänen shows amazing courage in saying that it's "quite a privilege" to be interrogated for her religious beliefs.
"I could never have imagined when I worked as the minister of the interior and was in charge of the police that I would be interrogated and asked that kind of questions in a police station," the lawmaker who led the Christian Democrats party from 2004 to 2015 said.
She said police also asked her if she was ready to "renounce" her writings. "But I answered that I will stand on what I believe and I will speak about these things and write about these things also in the future because they are a matter of conviction, not only an opinion," she said. 
"I thought it was quite a privilege to have these kinds of discussions with the police," Räsänen said in an interview with Alliance Defending Freedom International, a legal nonprofit that specializes in religious freedom cases and is supporting the 62-year-old former interior minister.
"I had many times during these hours the possibility to tell to the police the message of the Gospel, what the Bible teaches about the value of human beings, that all people are created in the image of God and that is why they all are valuable."
It was like "giving Bible studies to the police," she remarked.
Persecution of Christians is only going to escalate as the final prophesied tribulation that precedes the rapture of the Saints (trumpet blast at the opening of the seventh seal) and God's wrath being poured out (Trumpet and Bowl judgements) on the unrepentant, unfold. We need to be prepared to be part of God's disciples like Päivi Räsänen who will proclaim the gospel of the kingdom to all the world.
"Then they will deliver you up to tribulation and put you to death, and you will be hated by all nations for my name's sake. And then many will fall away and betray one another and hate one another. And many false prophets will arise and lead many astray. And because lawlessness will be increased, the love of many will grow cold. But the one who endures to the end will be saved. And this gospel of the kingdom will be proclaimed throughout the whole world as a testimony to all nations, and then the end will come." Matthew 24:9-14