Billions of locusts are eating everything in sight in East Africa right now, and every single day many more farms are being completely wiped out. Unfortunately, authorities are telling us that what we have seen so far is just the tip of the iceberg. In fact, if extreme measures are not implemented immediately, authorities are claiming that this locust plague could literally get "500 times" worse in a few months. But it is difficult to imagine conditions getting any worse than they are at this moment. Ravenous locust swarms that are "the size of cities" are consuming crops at a staggering pace, and this could potentially cause famine on the African continent that is unlike anything we have ever seen before.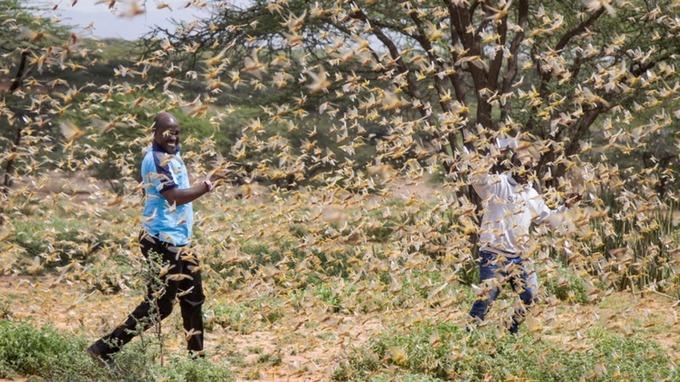 It can be difficult to imagine a plague of "billions" of locusts. After all, there are only about 7 billion people living on the entire planet.
But this is actually happening. Right now "billions of locusts" are absolutely devastating East Africa. Jesus spoke of famines and pestilences (corona virus) in the last days before His return. These along with all of the other Middle East "end times" events should alert the church to the urgency of the hour and the coming escalating tribulation.