The modern culture has long abandoned any sense of biblical morality, and thereby forfeited even a general, common grace. There is mass confusion, division, in fact, open rebellion against God, not only in most western nations but even within the church. 
If you're looking at everything going on and have not wondered if we are seeing the judgment of God playing out before our eyes, I would say you are spiritually blind for the simple reason that there is ample Biblical evidence that the judgment of God has been released on cultures given over to a debased mind (Romans. 1). The church is likewise being brought to task for a debased mind. Moreover, most nations have long been under judgment.
In the USA, the fact that two young police officers can be shot at point-blank and all the bystanders do is film it in delight is beyond belief. Worse still, several others knew which hospital to block off the entrance to, and chant that they hoped the officers would die. There were no protests for these two officers. No looting. No burning buildings. No calls from activists for justice. Sadly, you won't find sermons on any of this from woke Christians either. Instead, all you will continue to see is the case being made to dismantle the justice system because it is fundamentally corrupt, and how white churches are not safe for minorities.
The fact that many in the church want to link arms with movements born out of a hatred for God Himself simply reinforces that the issue is one of conformity to this age. And it is not just on this issue, the broader culture has become so degraded any semblance of proper sexuality is long gone and we can expect only new, twisted expressions of debauchery. This is perhaps no more clearly seen than in the recent escapade surrounding the sexualization of 11-year-olds, as even some professing Christians came to the defense in saying there was an overblown reaction to what was laid bare for the whole world to see. Most Christians automatically decried Cuties for its exploitation of these young girls, yet there were still some who defended it.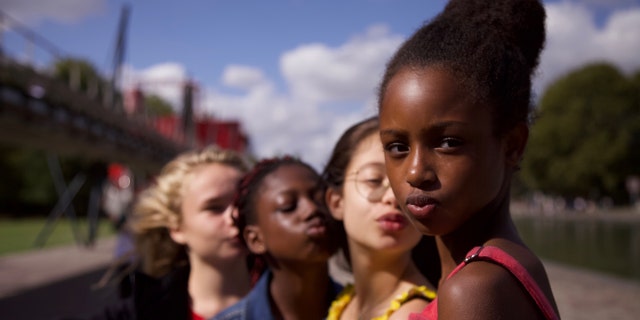 On top of the child abuse scandals in the Roman Catholic church, we now see 218 people in the Southern Baptist Convention who were found to be criminal abusers of children. It seems many professing Christians are masters at making excuses and leaving room for grotesque forms of sin.
Those who are Christian in name only will not be willing to pay the cost associated with proclaiming the Lordship of Christ.
The churches in the Middle East, Africa and Asia are blooming anew in the midst of incredible suffering for the sake of the gospel. Whilst the lamp in the West starts to sputter another is fanned into flame. The gates of Hell cannot prevail. The gospel goes forward while the Lord is at work in far greater things than our little minds can possibly comprehend.