Medical researchers at the Pentagon have been working to develop what is, in essence, a microchip capable of detecting a COVID-19 infection when inserted under the skin.
While it might sound like science fiction — or akin to the unfounded conspiracy theory that the COVID-19 vaccines currently in circulation are laced with microchips — the technological development is entirely true.
The "subdermal implant," as scientists are calling it, is now in the late-stage testing phase and was developed by the Defense Advanced Research Projects Agency, a top-secret Pentagon unit established during the Cold War to study emergent technologies for military use, "60 Minutes" reported.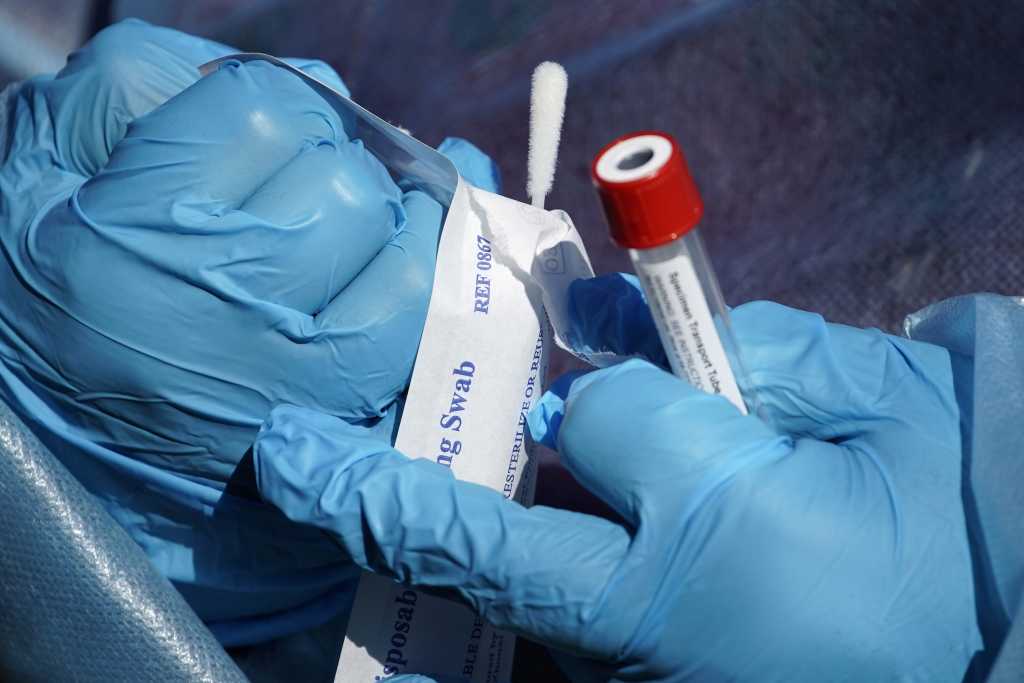 Bill Whitaker reports on the Pentagon projects that helped combat COVID-19 and may help end pandemics forever.
Many of the innovations deployed to counter the coronavirus were once obscure Pentagon-funded projects to defend soldiers from contagious diseases and biological weapons. The life-saving vaccine developed in record time owes a debt to these programs. To learn more, we met the man who has been leading the rapid vaccine effort, retired Colonel Matt Hepburn. An army infectious disease physician, he spent years with the secretive Defense Advanced Research Projects Agency (DARPA), working on technology he hopes will ensure COVID-19 is the last pandemic.
Dr Hepburn said the beauty of the DARPA model was that we challenged the research community to come up with solutions that may sound like science fiction. And we were very willing to take chances with high-risk investments that may not work. But if they do, we can completely transform the landscape.
More than 60 years ago, DARPA was born, after President Eisenhower was caught off guard when Russia launched the first satellite, "Sputnik", into orbit.
The small Defense Department agency was given a single purpose: prevent surprises like that from ever happening again. So Dr. Hepburn finds academics, companies, inventors working in garages — and pushes them to deliver.
Dr. Matt Hepburn: What we don't do — we don't say, "Okay, here's our problem. Here's your blank check. Come back to us in three to five years, we'll see how you do.
Bill Whitaker: You're on them?
Dr. Matt Hepburn: Active program management is what we call it. Okay? (LAUGH)
Dr. Hepburn showed us a few current projects, some sound like they're from an episode of "Star Trek." Consider a ship like the USS Theodore Roosevelt — hobbled last year when 1,271 crew members tested positive for the coronavirus. What if everyone on board had their health monitored with this subdermal implant, now in late-stage testing. It's not some dreaded government microchip to track your every move, but a tissue-like gel engineered to continuously test your blood.
Dr. Matt Hepburn: It's a sensor.
Bill Whitaker: This tiny green thing in there?
Dr. Matt Hepburn: That tiny green thing in there, you put it underneath your skin and what that tells you is that there are chemical reactions going on inside the body and that signal means you are going to have symptoms tomorrow.
Bill Whitaker: Wow. There's an– an actual transmitter in that–
Dr. Matt Hepburn: Yeah. It's like a "check engine" light.
Bill Whitaker: Check this sailor out before he infects other people?
Dr. Matt Hepburn: That's right. Sailors would get the signal, then self-administer a blood draw and test themselves on site.
Bill Whitaker: Look at that.
Dr. Matt Hepburn: We can have that information in three to five minutes; as you truncate that time, as you diagnose and treat, what you do is you stop the infection in its tracks.
The technology that makes the Biblical mark of the Beast/Antichrist possible is with us today. It is just another one of the signs that Jesus spoke of that alerts us to the coming tribulation and persecution of Christians and Jews that precedes His return. Church are you ready.