The effects of the pandemic, the growing cultural disdain for "organized religion," and the socio-politico turn to secularism have reduced church rolls. A Gallup report going all the way back to 1937 shows formal church membership has dropped from a high of 70% to 39% in 2020.
"Continued decline in future decades seems inevitable," predicted Gallup Senior Editor Jeffrey M. Jones.
Is it over for American churches? Are we living in the era of end-times apostasy signaling an inevitable, irreversible slow fade of church life as we know it?
Movements come and go, say some historical observers, and it just may be that the church's journey in finite time from the launch at Pentecost has sputtered out. Institutional atrophy seems inevitable.
Sadly, the institutional quest causes a church to become introverted, focusing more on its institutional survival than on incarnational mission. The focus on survival and reconstruction on the ruins of a collapsed institution means a church's own survival becomes more important than the Lord who created it, the truth He gave it, the call to which He summoned it, and the people to whom He sent it.
The biblical view is the kairological outlook: God so often uses catastrophes for His purposes and no doubt this will be a new day for the Church of Jesus Christ. The church Jesus intended as described in the Book of Acts.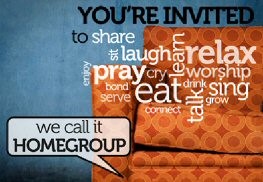 The focus must not be on trying to breathe life into dying institutions. In the biblical scheme, death leads to resurrection. Rather than seeing this period with the desperation of hopeless people watching the creep of finite time bringing death to antiquated hulks, the better focus should be that of the infusion of new life. Rather than pre-occupation with sustaining structure, the energy should be spent on building ministry, making disciples of Jesus. Instead of mourning the death that is inevitable in chronos-time, it is better to rejoice at the new kairological day that is rising before us.
adapted from an article in Christian Post: A New Day for the Church Part 1 by Wallace B Henley