American higher education institutions are stripping student's ability to think critically.
Yeonmi Park experienced enormous struggles and hardship to get to America, but she does not call herself a victim.
One of several hundred North Korean defectors settled in the United States, Park, 27, transferred to Columbia University from a South Korean university in 2016 and was deeply disturbed by what she found.
"I expected that I was paying this fortune, all this time and energy, to learn how to think. But they are forcing you to think the way they want you to think," Park said in an interview with Fox News. "I realized, wow, this is insane. I thought America was different but I saw so many similarities to what I saw in North Korea that I started worrying."
Those similarities include anti-Western sentiment, collective guilt and suffocating political correctness.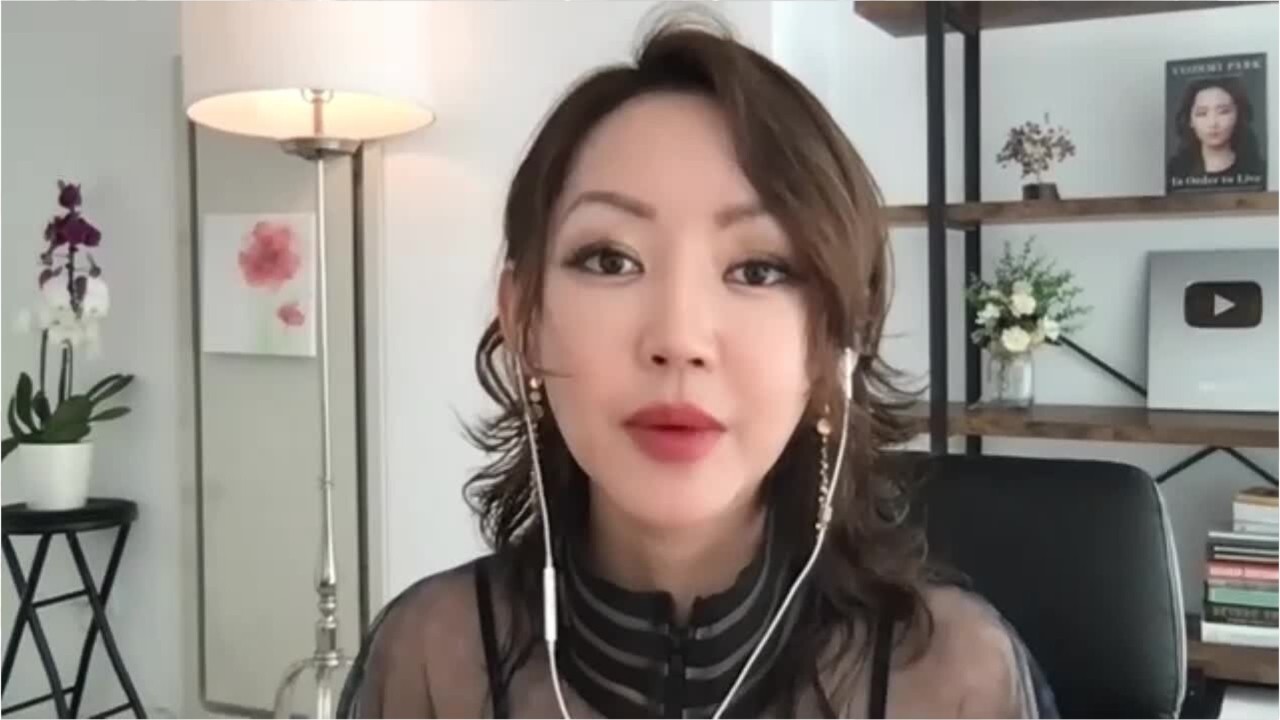 Yeonmi saw red flags immediately upon arriving at the school.
During orientation, she was scolded by a university staff member for admitting she enjoyed classic literature such as Jane Austen. "I said 'I love those books.' I thought it was a good thing," recalled Park. "Then she said, 'Did you know those writers had a colonial mindset? They were racists and bigots and are subconsciously brainwashing you.'"
It only got worse from there as Yeonmi realized that every one of her classes at the Ivy League school was infected with what she saw as anti-American propaganda, reminiscent to the sort she had grown up with.
She was also shocked and confused by issues surrounding gender and language, with every class asking students to announce their preferred pronouns.
"English is my third language. I learned it as an adult. I sometimes still say 'he' or 'she' by mistake and now they are going to ask me to call them 'they'? How the heck do I incorporate that into my sentences?" "It was chaos," said Yeonmi. "It felt like the regression in civilization." "Even North Korea is not this nuts," she admitted. "North Korea was pretty crazy, but not this crazy."
After getting into a number of arguments with professors and students, eventually Yeonmi "learned how to just shut up" in order to maintain a good GPA and graduate.
She accuses American higher education institutions of stripping people's ability to think critically.
"In North Korea I literally believed that my Dear Leader [Kim Jong-un] was starving," she recalled. "He's the fattest guy – how can anyone believe that? And then somebody showed me a photo and said 'Look at him, he's the fattest guy. Other people are all thin.' And I was like, 'Oh my God, why did I not notice that he was fat?' Because I never learned how to think critically."
"That is what is happening in America," she continued. "People see things but they've just completely lost the ability to think critically."
Moreover, to say you believe in the God of the Bible and His history of the Cosmos would have you expelled from these mainstream universities. Why? Because you believe God has and still is in control of what takes place in His Cosmos including the following miraculous events:
1. God's created the Cosmos just six thousand years ago in six days purely as a pattern for man's working life. Evolution does not provide a credible mechanism for creating our complex world.
2. God judged mankind with a worldwide flood that destroyed all human life on this planet except the eight people on Noah's Ark. It caused the billions of dead things we find all over the world including fossil fuels.
3. God's judgement occurred less than two thousand years after creation.
4. The nations were established by God creating new languages at the Tower of Babel. This caused people to disperse across the planet beginning just a few hundred years after the worldwide flood.
5. God created a nation – Israel from whom the Redeemer/Jesus would come and we know from God's Word that Jesus will eventually rule the nations from a reconstructed Israel.