WASHINGTON — A Pakistani Christian woman imprisoned on death row for over eight years based on trumped-up blasphemy charges recounted how that experience helped her "grow strong in faith."
In an address to religious freedom advocates at the annual International Religious Freedom Summit, Asia Bibi, aided by a translator, described how her experience in prison transformed her from an "ordinary Christian" into a passionate defender and believer of the faith.
"And we know that for those who love God all things work together for good, for those who are called according to his purpose." Romans 8:28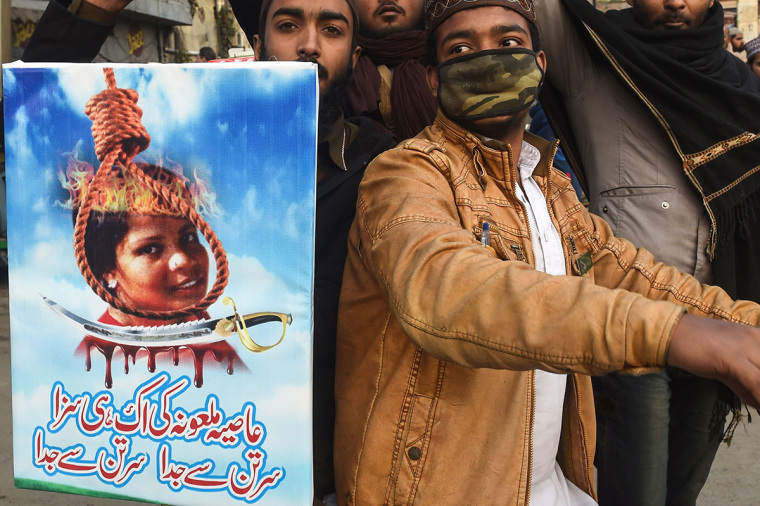 Bibi's ordeal began when Muslim field workers accused her of contaminating their water supply by drinking from the same water container, rendering it "impure" because Christians are viewed as unclean. An argument ensued between Bibi and the women that escalated into a criminal complaint after the women publicly accused her of committing blasphemy by insulting the Islamic prophet Muhammad, a charge that brings a sentence of life in prison or death by hanging.
During a police investigation into her alleged crime, Bibi was beaten up in her home and arrested. In 2009, she was convicted and sentenced to death under section 295-C of Pakistan's blasphemy law. 
This is the antichrist spirit at work and will culminate in the prophesied Antichrist figure spoken of in Revelation 13.
"Children, it is the last hour, and as you have heard that antichrist is coming, so now many antichrists have come." 1 John 2:18
"And every spirit that does not confess Jesus is not from God. This is the spirit of the antichrist, which you heard was coming and now is in the world already." 1 John 4:3
"For many deceivers have gone out into the world, those who do not confess the coming of Jesus Christ in the flesh. Such a one is the deceiver and the antichrist." 2 John 1:7
"Who is the liar but he who denies that Jesus is the Christ? This is the antichrist, he who denies the Father and the Son." 1 John 2:22