The latest move to block funds to Mother Teresa's Christian charity by India's Ministry of Home Affairs will ensure that it like many other Christian organisations will be forced to shut down. Whilst this is not new, Compassion International, which helped 147,000 children in India, ceased operations in 2017 after it was blocked from receiving foreign funding. In response, more than 100 members of U.S. Congress wrote a letter to India's interior minister calling on him to allow Compassion International to receive foreign funds to no avail. Also, in 2017, India cut off Believers Church, a network founded by Gospel for Asia's K.P. Yohannan, and three other associated groups from receiving foreign funds.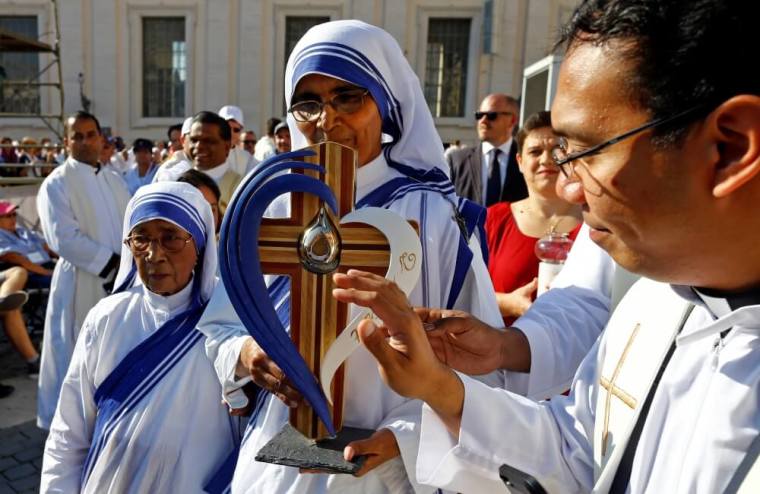 On Monday, Bishop M. Jagjivan, the moderator of the National Christian Council, an organization representing India's Christian community, told The Wall Street Journal that India's government has increasingly rejected foreign-funding approvals for Christian groups, forcing many faith-run organizations to shut.
In 2020, the Indian government banned six other Christian groups from receiving foreign funds: New Life Fellowship Association, Evangelical Churches Association of Manipur, Ecreosoculis North Western Gossner Evangelical, and Northern Evangelical Lutheran Church.
Earlier this month, police in India's western state of Gujarat filed a case against the Missionaries of Charity under the Gujarat Freedom of Religion Act of 2003 for allegedly "hurting Hindu religious sentiments" and "luring" young girls "toward Christianity" in a shelter home it runs in Vadodara city.
A spokesperson for the Missionaries of Charity rejected the allegations of forced conversions as unfounded. "We have not converted anyone or forced anyone to marry into the Christian faith," the spokesperson said.
Anti-conversion laws penalize only those who leave Hinduism, their birth religion. Thus, India's anti-conversion laws are discriminatory by selectively hitting hard ONLY those who convert out of Hinduism.
Last week, a mob of 200 to 300 people stormed a Christian school in Madhya Pradesh while students were taking their exams and threw stones at the building, the school's principal said.
Earlier in December, the Christian community in India's northern state of Haryana found a life-size statue of Jesus Christ at the entrance to their historic church desecrated and the lighting inside the premises damaged.
Once again this warning given by Jesus to Christians living in these last days is appropriate.
"Then they will deliver you up to tribulation and put you to death, and you will be hated by all nations for my name's sake. And then many will fall away and betray one another and hate one another. And many false prophets will arise and lead many astray. And because lawlessness will be increased, the love of many will grow cold. But the one who endures to the end will be saved. And this gospel of the kingdom will be proclaimed throughout the whole world as a testimony to all nations, and then the end will come."