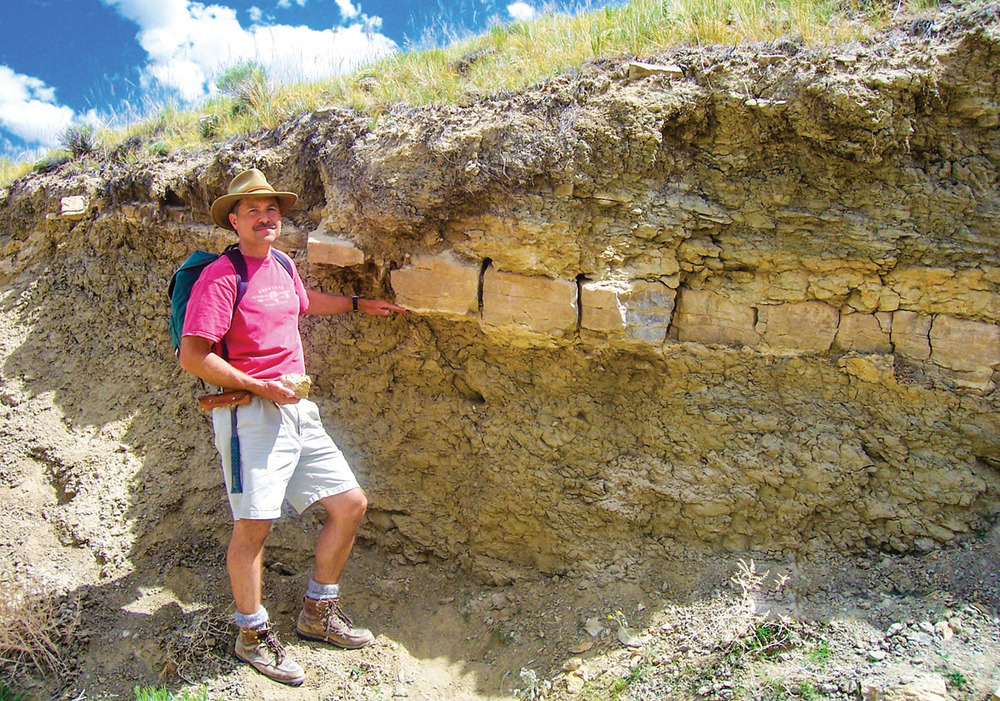 Geologist Dr Timothy Clarey earned a B.S. in geology summa cum laude, an M.S. in geology from the University of Wyoming, and an M.S. in hydrogeology and a Ph.D. in geology (1996) from Western Michigan University. Tim spent nearly 10 years in the oil exploration industry and 17 years in academia which gives him a unique perspective for his work at the International Creation Research Institute. Tim joined ICR as a full-time geologist in 2013. His first major (and current) research project is called the Column Project. Tim explains:
It entails plotting stratigraphic columns from oil well, outcrop, and even seismic data into a database, continent by continent. Basically, I'm plotting the actual rocks that are in place all over the globe. So far, I have three continents completed and another nearly finished. All the continents show the same sedimentation patterns that reflect a single watery catastrophe. They all begin with minimal sedimentary coverage and rock volume, and reach a peak in coverage and volume on all continents at the same time. The results are showing the true global nature of the Flood.
Although Tim's work deals with rocks and fossils, it is significant for affirming the trustworthiness of the Bible and the integrity of the Gospel. Tim explains:
The truth of God's Word is on the line, and ultimately, salvation is on the line. The Bible makes it clear that God created everything in six literal days some 6,000 years ago. He put the genealogies in the Bible for a reason. We must believe He did what He said. Sadly, evolution and long-age thinking are turning people away from God. We need to show people that they can trust God and His written Word.
If God's Word is shown to be untrue or even partially untrue, it would undermine Jesus' credibility. If the parts of the Bible that says certain events happened when they really didn't—are merely stories—then who's to say whether other parts of the Bible, like the crucifixion and resurrection of Christ, aren't just stories, too? We have to believe all of God's Word, from the very first word to the last. And the biggest problem most people have in doing that is with the book of Genesis and its accounts of creation and the global Flood.
I'm excited that my research is showing people the global Flood as described in the Bible really happened, and that the evidence, correctly interpreted, shows how the water rose and covered the entire planet. That's why I am so passionate about it. God's Word is truly true! And Jesus is the Way, the Truth and the Life. Believing and accepting the truth of Jesus' sacrifice and His shed blood is what salvation is all about. I am just thankful that God is able to use me in this way.
Taken from article in the Creation Magazine Volume 41 Issue 4: Shaun Doyle talks to Dr Tim Clarey about his research career in Flood geology