Compare this post on Scotland with my previous post on Hungary. Would God call Scotland a Goat Nation and Hungary a Sheep nation? I know where I would prefer to raise a family.
"When the Son of Man comes in his glory, and all the angels with him, then he will sit on his glorious throne. Before him will be gathered all the nations, and he will separate people one from another as a shepherd separates the sheep from the goats." Matthew 25:31-31
The Scottish government has issued new LGBT inclusivity guidelines advising schools to allow children as young as 4, to change their name and gender identity without their parents' consent, claiming that it's possible to "come out" as transgender "at any age." The 70-page document orders teachers to address students by their desired pronouns, should they choose to identify as the opposite sex, adding that it calls for posters challenging "gender stereotypes" to be displayed in classrooms. The document advises teachers not to tell students that it's "just a phase" if they say they're transgender. "Teachers should respect a young person's wishes and use the name/pronoun they have asked to be used," it reads. "It's also important not to deny or overly question their understanding of their gender identity."
Moreover, the Church of Scotland is compromising with the world's values: As far back as 2017, the Church of Scotland issued an apology for what it said was historic discrimination against lesbian and gay people. A few months later, the church issued a 30-page booklet, titled "Diverse Gender Identities and Pastoral Care," which showcased stories of trans and nonbinary-identified Christians while insisting it was not making a theological statement on the issue. The church explained in a press release at the time that the booklet was supposed to be a resource to help congregations be more sensitive to the needs of the community. .
This is wicked and indicative of a world about to come under God's judgement much the same as Noah's day. I think it is God's timing that evidence of Noah's flood has been found to remind people that God has judged a wicked world in the past.
"Just as it was in the days of Noah, so will it be in the days of the Son of Man (Jesus return). They were eating and drinking and marrying and being given in marriage, until the day when Noah entered the ark, and the flood came and destroyed them all." Luke 17:26-27
The following quote is taken from an article in the latest Journal of Creation 2021, vol 35, issue 3 Candidate site for Noah's Ark, altar, and tomb IN SECTION: VIEWPOINT Ken Griffith & Darrell K. White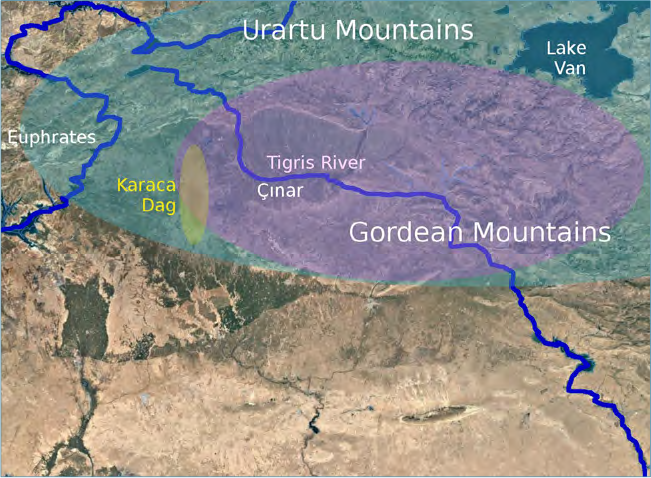 While researching a Babel candidate site near Diyarbakir, Turkey, on 3 October 2019, Ken Griffith and Darrell White found a complex of sites on the mountain Karaca Dag that, upon further examination, seem to match the description of the landing site of Noah's Ark, along with a tomb, possible altar, and much more. The tomb is a 60-m-square, rough stone mastaba, oriented to the winter solstice sunrise, with two extensions that make it into roughly a 160-m-long boat shape. The site is marked by six or more geoglyphs, situated along an arc 5 km distant on the northwest side of the mountain. The possible remains of the Ark appear to have had a modern school built on them, now collapsed.
Source for LGBT article – Scotland : Christian post